Syslog Cloud Collector makes managing and analyzing logs a breeze
Salvatore Privitera, V-App's Network Engineer explains more:
«Imagine it's a Friday afternoon in July, your senior IT colleagues are on holiday and there's a problem with your network.
With Syslog Cloud Collector, it's simple to access your live view and your historical logs directly from the web interface of Syslog Cloud Collector.
An admin can manage the logs and perform searches on their Meraki network in real time, and data is stored for up to one year.
Extraction to CSV/XLS can be done in case there's a need for further manipulation beyond the ones made available on the Syslog Cloud Collector interface.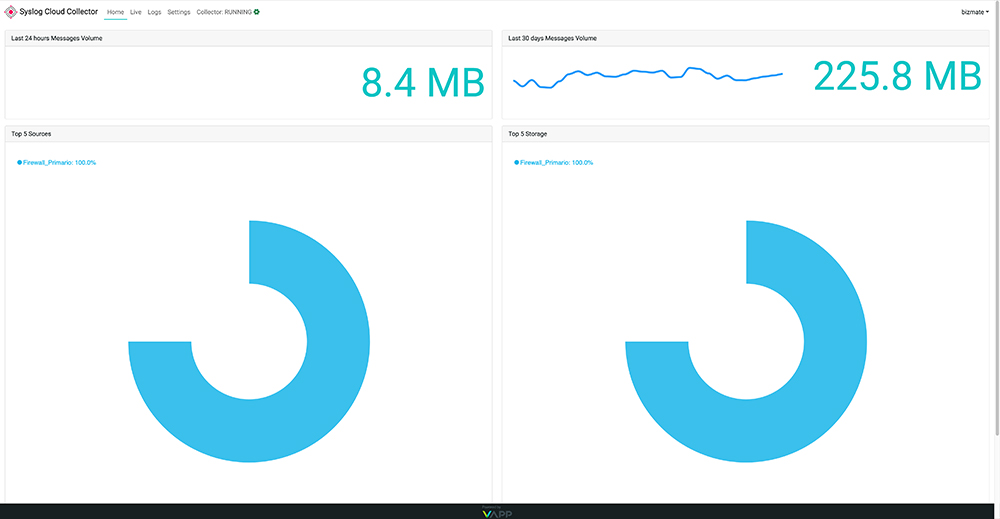 The three simple steps to problem solving: monitor – investigate – correct
­The Syslog Cloud Collector makes network monitoring effortless, for example the ability to view the volume of messages collected in a given time range. This feature delivers vital insights to any suspicious traffic, something that's often difficult to identify.
The next step is investigating any problems as they arise, such as understanding why a VPN connection fails. With Syslog Cloud Collector, troubleshooting a VPN tunnel is now more intuitive, thanks to the live data you have at your fingertips.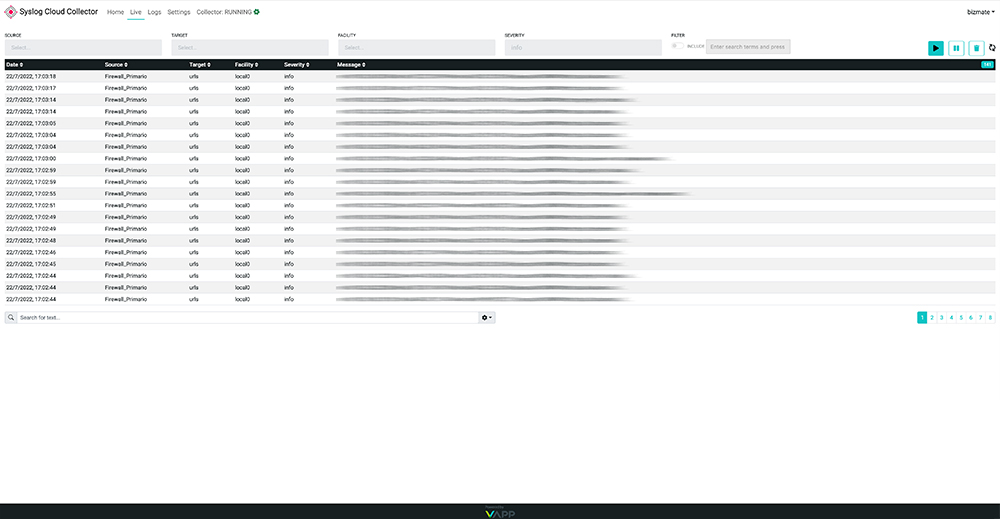 As one of our customers said to me recently, correcting a problem is made much easier once you know what's causing it. In this instance, they had spotted a network problem and used the Syslog Cloud Collector search feature to explore the log message.
The ability to search inside the customer's log in real time, and view specific messages, makes troubleshooting so much easier.
In this instance, Syslog Cloud Collector enabled me to identify the cause of the problem in a matter of minutes. It was a mismatch between conflicting firewall rules that were blocking specific traffic on the customer's network.
As soon as I knew what the problem was, I resolved it and they were back up and running.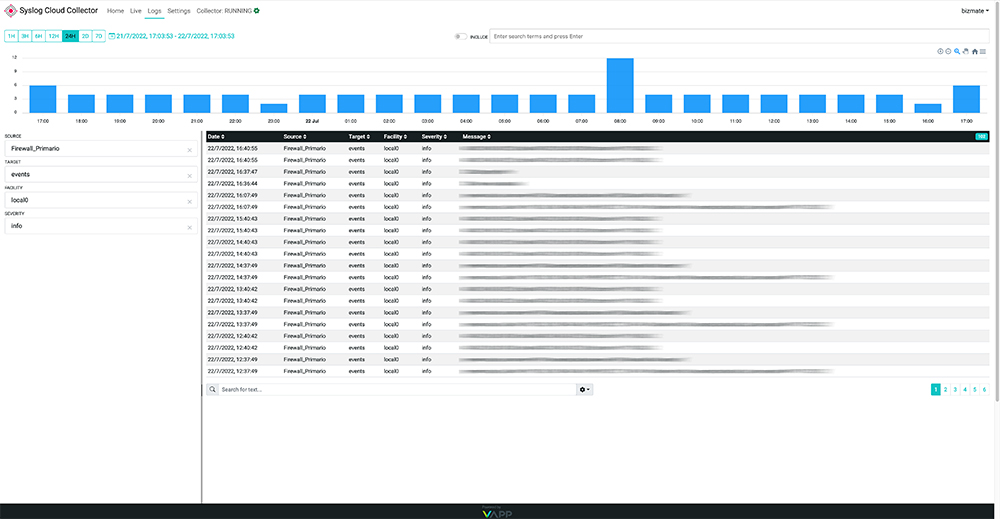 Syslog Cloud Collector is an agentless service
Syslog collectors usually need to be installed somewhere, such as a data centre, but with the Cloud Collector, there's no need. And, as a cloud-based service, it's always on, with the latest upgrades installed and ready to use, giving IT admins valuable time back and reducing the operational costs of monitoring and maintaining your wireless network.
I'd honestly say that the 5 minutes it takes to configure and activate Syslog Cloud Collector could deliver hours of saved time for IT admins within days.»