Discover the next level of security: elevate your Cisco Meraki experience with V-App Backup & Versioning – Your gateway to seamless backup and control!
Unlock the power of comprehensive version control with V-App Backup & Versioning – the ultimate solution tailored for the Cisco Meraki full-stack portfolio. Take command of your network like never before, with the ability to effortlessly track changes, back up vital data, and restore configurations at your convenience.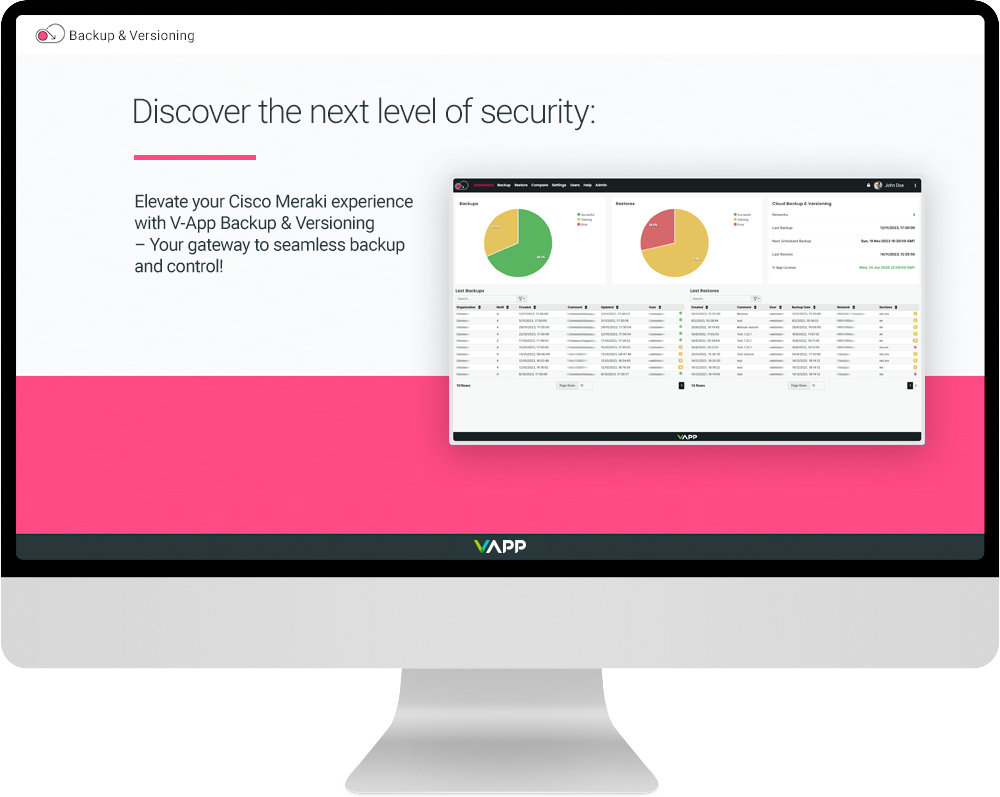 Start turning data into insights now with V-App free, full-featured trial.
No credit card required.
Effortless Change Tracking
Stay in control with V-App Backup & Versioning. Easily monitor and track changes made within your network, ensuring you always have a complete overview of your evolving configurations..
Swift Data Backup and Restoration
Experience peace of mind with our streamlined data backup and restoration process. V-App Backup & Versioning empowers you to protect and restore your critical data with just a few clicks, providing unmatched ease and efficiency.
Configuration Backups for Seamless Reversion
Tailor your network to perfection by creating configuration backups. This feature proves invaluable when you need to revert system settings to an earlier configuration. Skip the manual hassle – perform the entire restoration as a single operation for unparalleled convenience.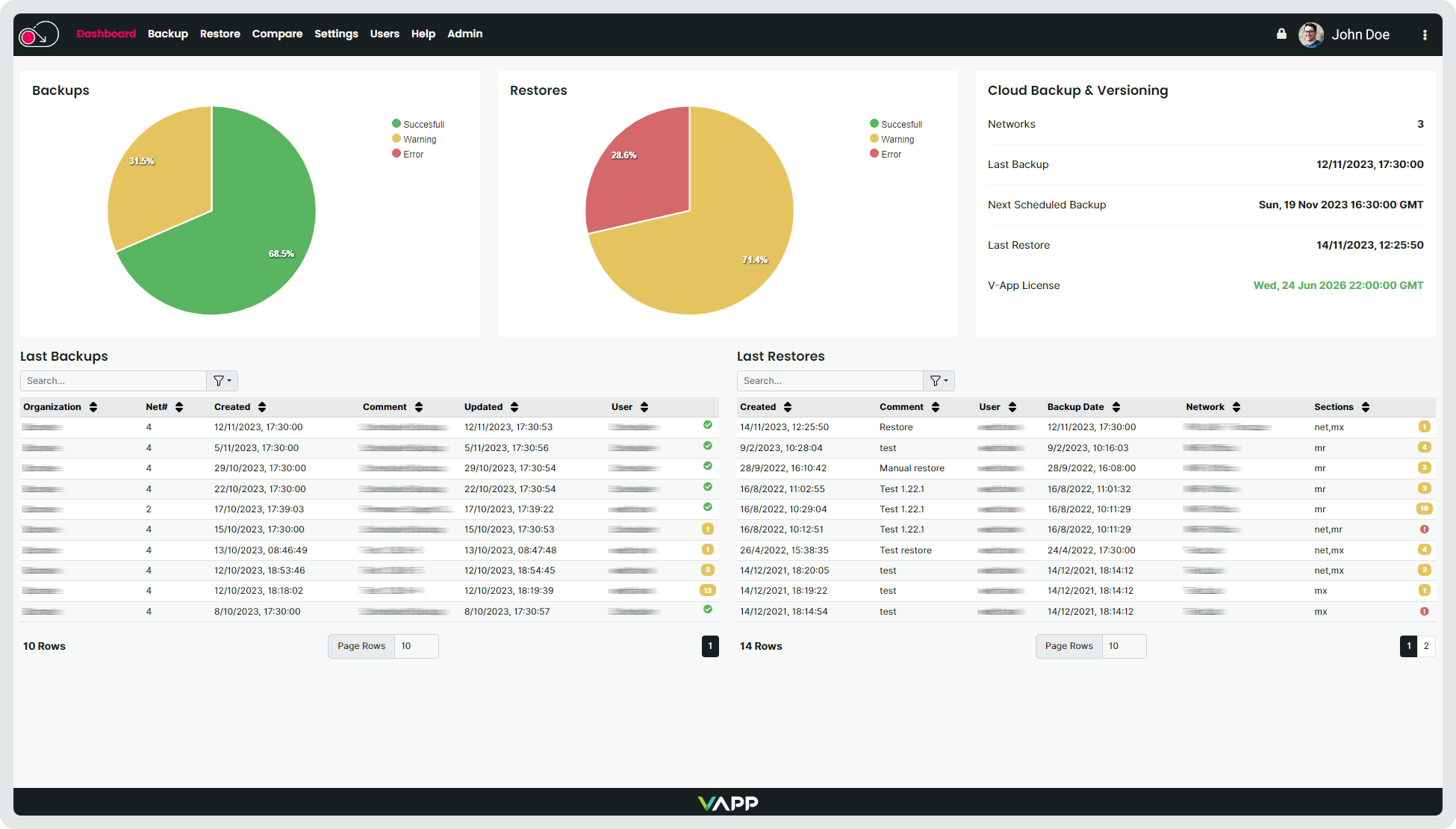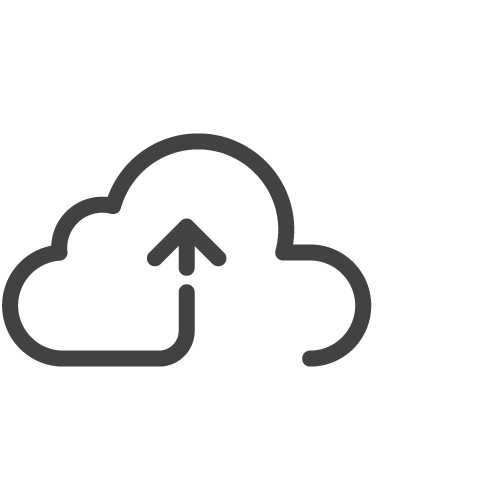 Full Backup
Tailor your backup strategy by selecting either all networks or specific ones based on your unique requirements. Effortlessly back up configuration templates, ensuring seamless restoration and consistent management across your system.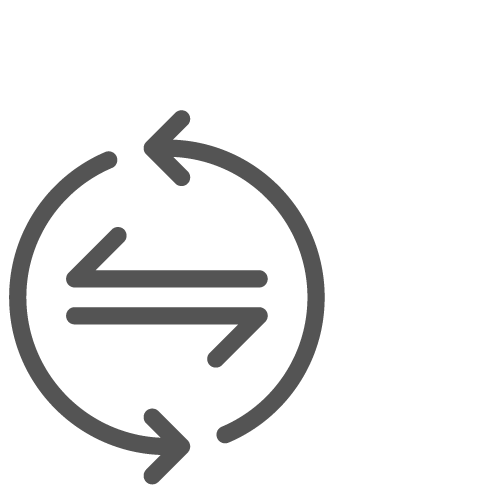 Backup On Change
Directly hook V-App Backup & Versioning to Meraki Dashboard to start a network backup whenever changes are detected. Experience the convenience of automatic backups to safeguard your valuable data.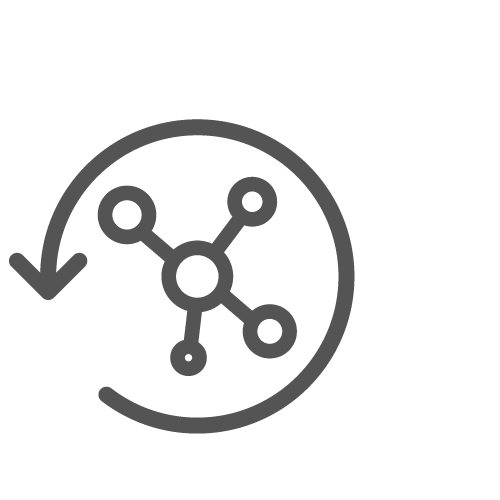 Restore
Effortlessly restore networks, including deleted ones, while preserving relationships between objects without the need for a new deployment. Streamline the restoration process for a quick and efficient recovery.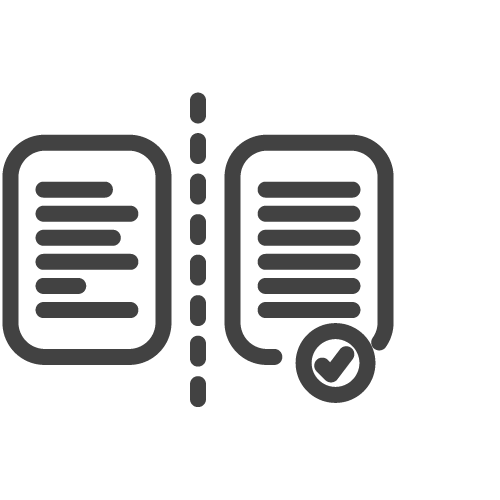 Version Control
Utilize an incredibly fast search feature to find and compare backup configurations. Highlight differences between configurations to avoid restoring unwanted or misconfigured settings. Enhance your control over system configurations with our efficient version comparison feature.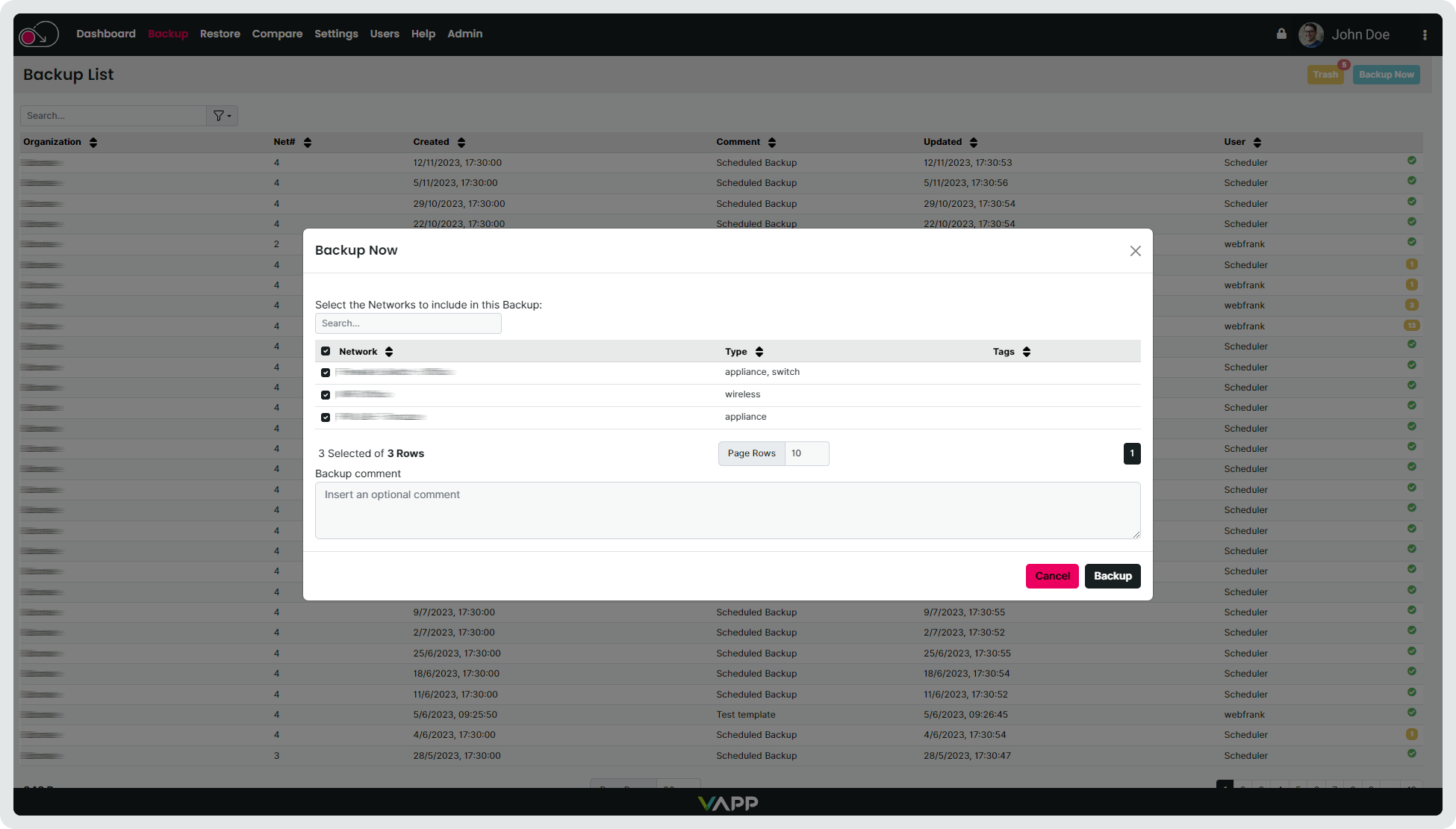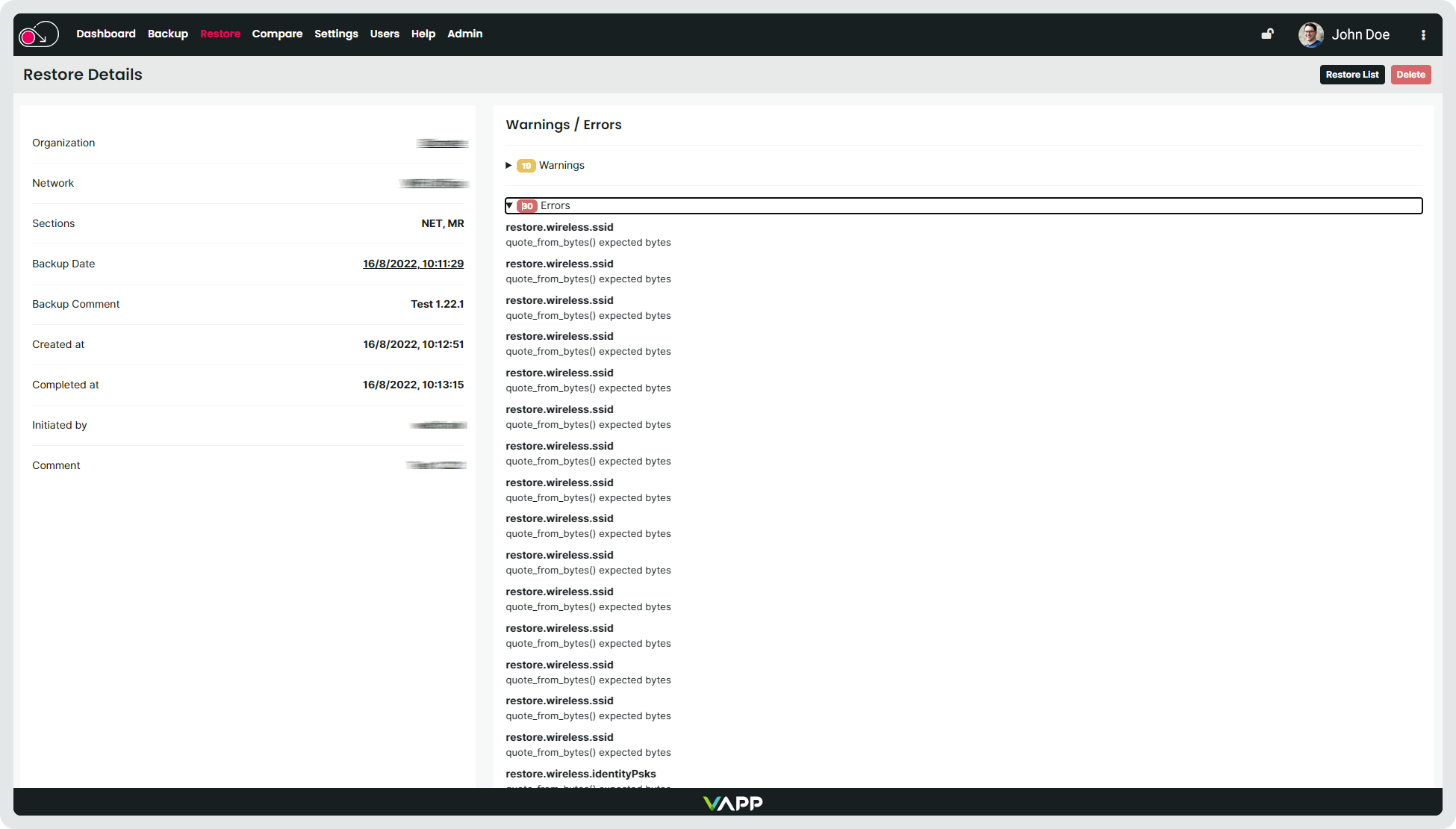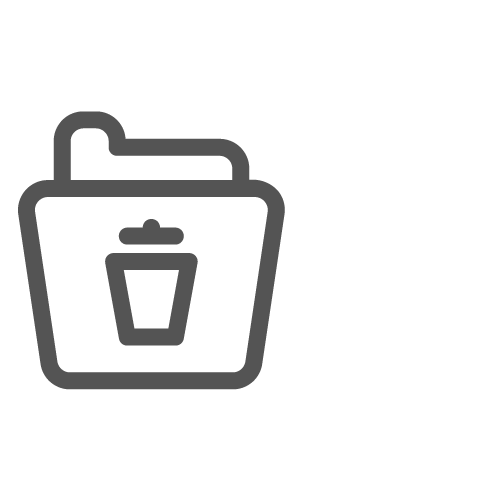 Trash Folder
Restore mistakenly deleted backups with ease by accessing the Trash Folder. Effortlessly recover from errors and restore your data in a few simple steps.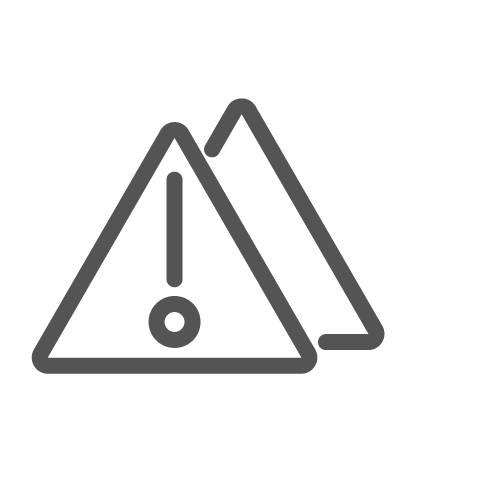 Alerts & Notifications
Stay informed with real-time alerts on errors. Monitor for failed backups and take corrective actions as needed. Proactively manage your system to ensure optimal performance.
Users & Roles
Enhance the security of your backups by assigning specific roles and corresponding privileges to users. Tailor access levels to streamline entry to saved configurations, ensuring a secure and efficient management process.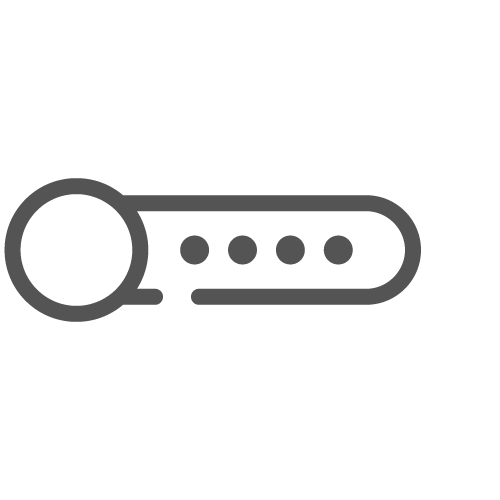 OTP & Data Safe
Empower tenant administrators to enable One-Time Passwords (OTP) for additional verification, preventing unauthorized access and significantly reducing the risk of errors. Implement multi-factor authentication to bolster the security of your login access. Keep your data safe and operations secure with OTP and Data Safe features.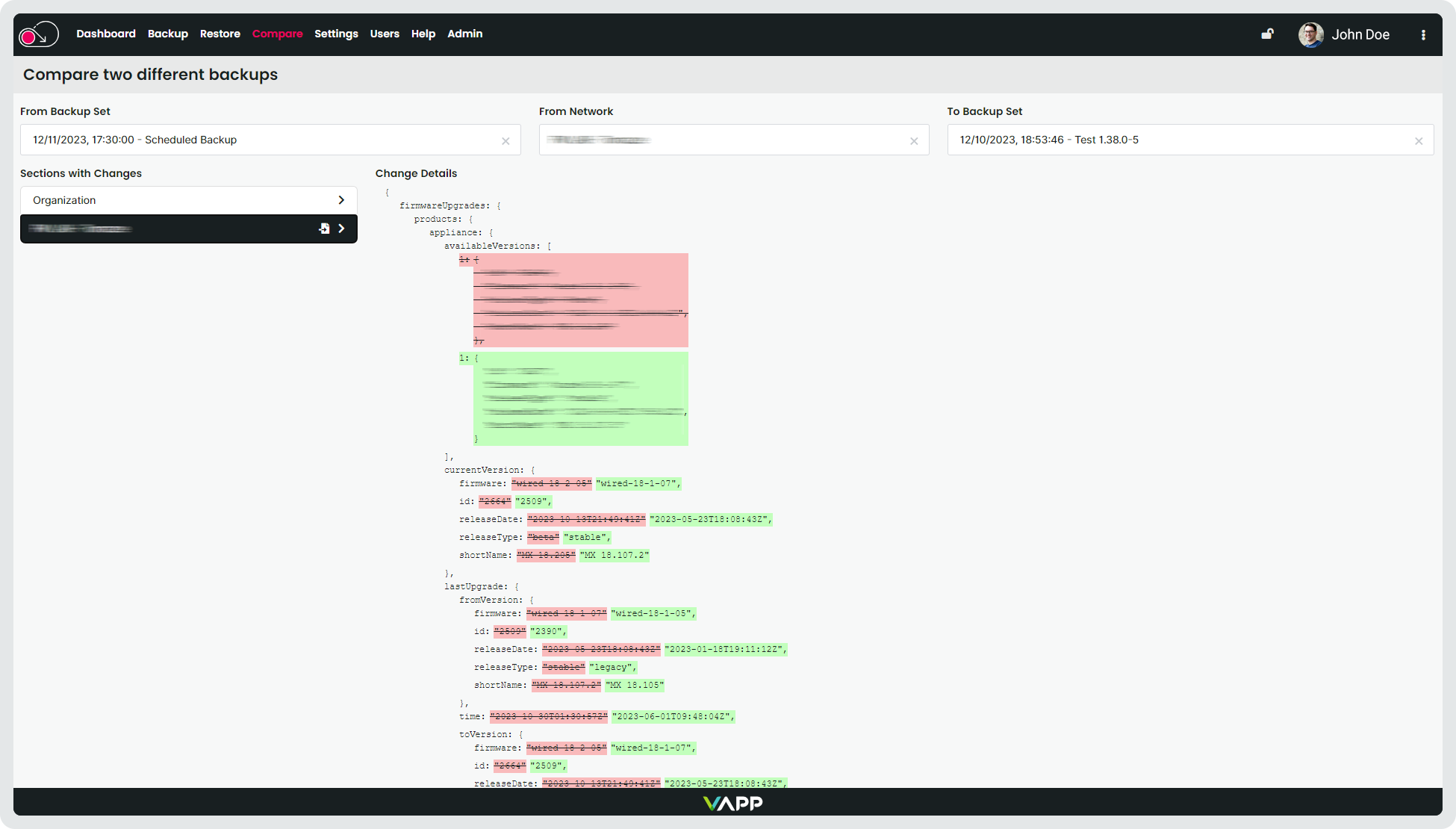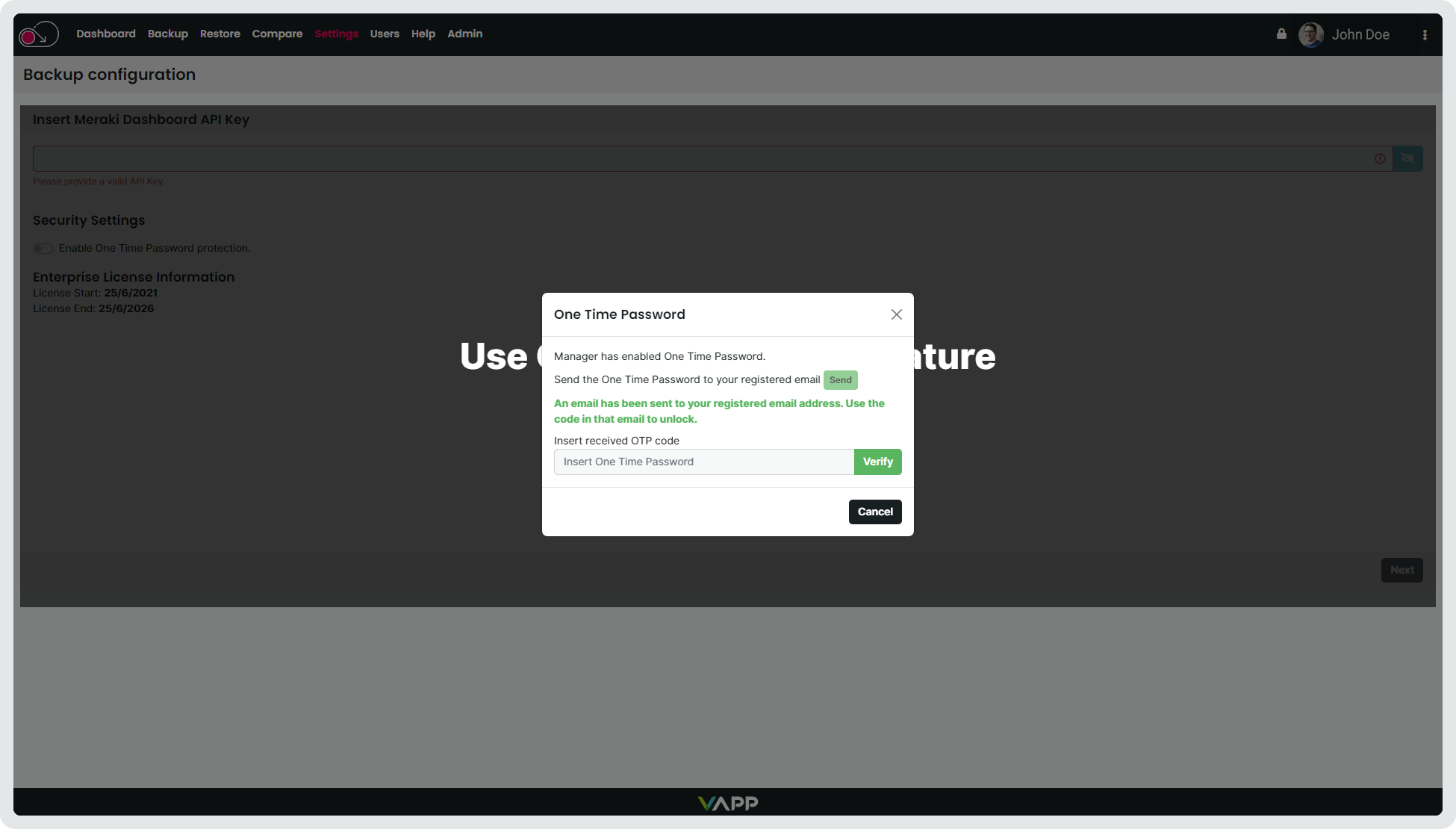 The advantage of signing up
By registering you will be able to access exclusive contents and dedicated services.
Creating an account is free and easy, join us now.