Netflow Analytics is a network management tool that analyzes data flows through Meraki MX appliances, providing data-led insights about network health.
Netflow Analytics allows instant viewing of the network usage status in a single multi-host graph. It makes it possible to understand which physical interfaces of the devices and which protocols are most commonly used.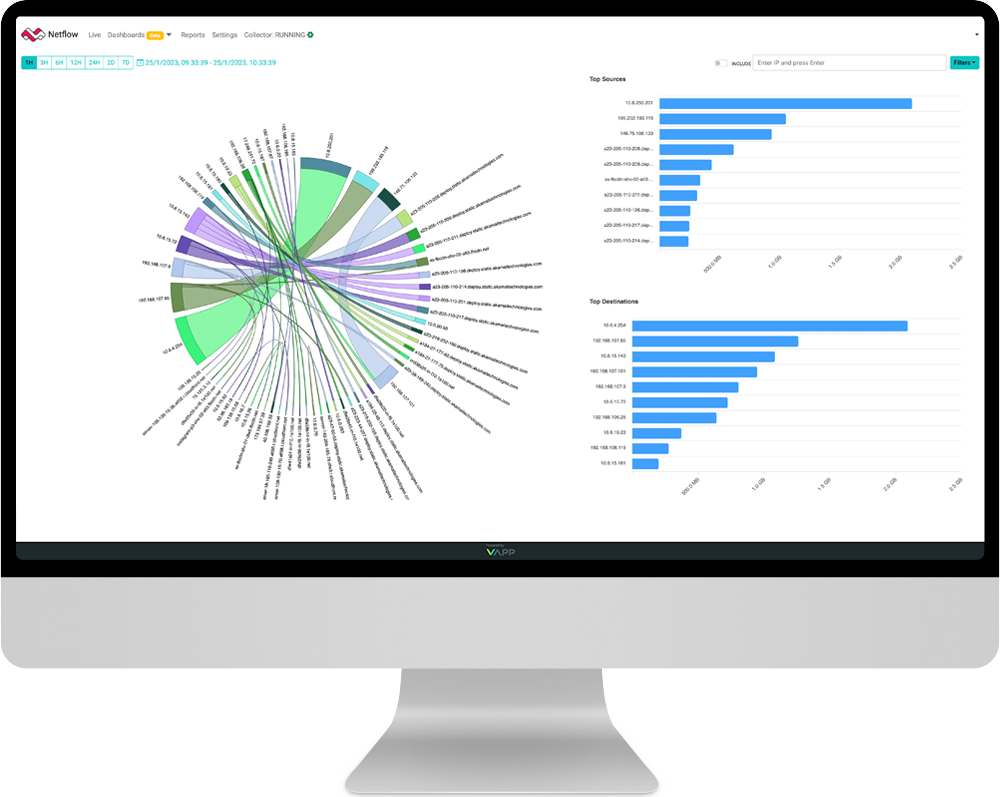 Start turning data into insights now with V-App free, full-featured trial.
No credit card required.
The easiest, safest, and fastest way to analyze your Meraki network performance
It offers deep, end-to-end network and application visibility for your business, to improve collaboration, accelerate innovation and deliver a sustained service for customers. Take advantage of the next wave of innovation and make the most of your digital transformation strategies.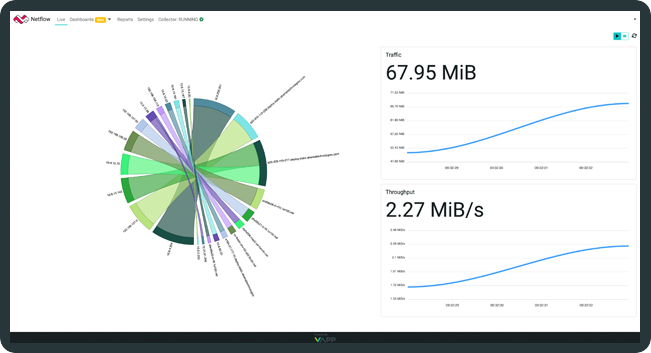 Full understanding
Obtain end-to-end insight of your hybrid and cloud environment by gaining comprehensive visibility into all aspects of your network. 

Performance metrics
Keep a close eye on how your networks are performing and trace origin of possible delays – either generated by the network or by services and applications.


Analysis & Fixing
Efficiently diagnose and solve network and security problems using detailed data and recommended remedies.


Anomaly detection
Utilize automated anomaly detection to detect advanced threats and operational issues through network and user behavior analysis.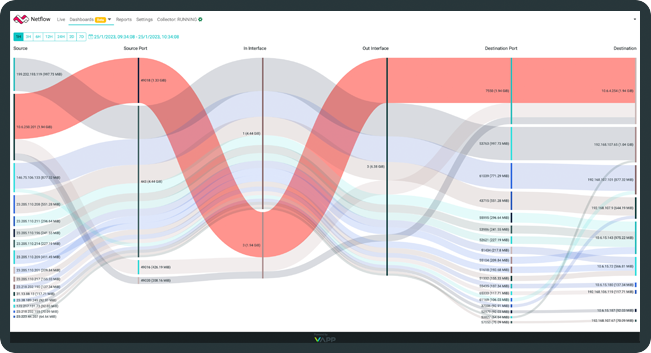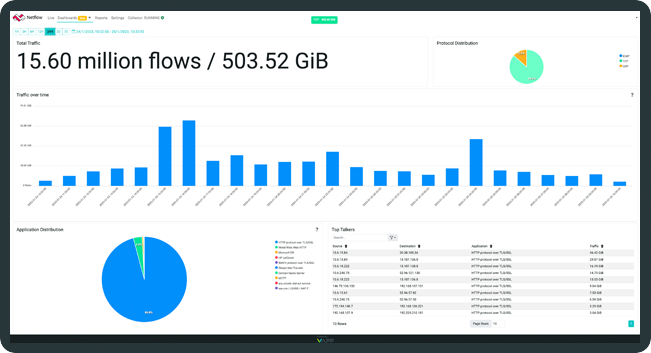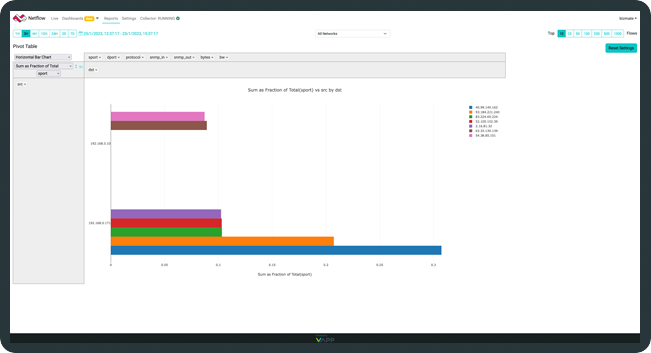 Identifying trends is simple with the new Report feature. Get customizable usage flow displays with real-time, scannable insights.
Interface and Port display modes enable fast client-specific data stream analysis. See the most-used device interfaces and protocols with a customisable graph. Now you can include or exclude a single IP for even easier troubleshooting.
Gain a complete overview of your network usage status and start mapping traffic flows to prioritize your applications across limited capacity networks. The new pivot table feature enables customizable, real-time data views. Heatmaps provide instant visuals of the most relevant traffic flows.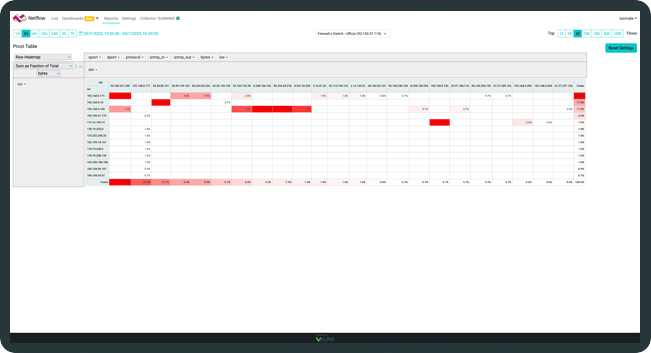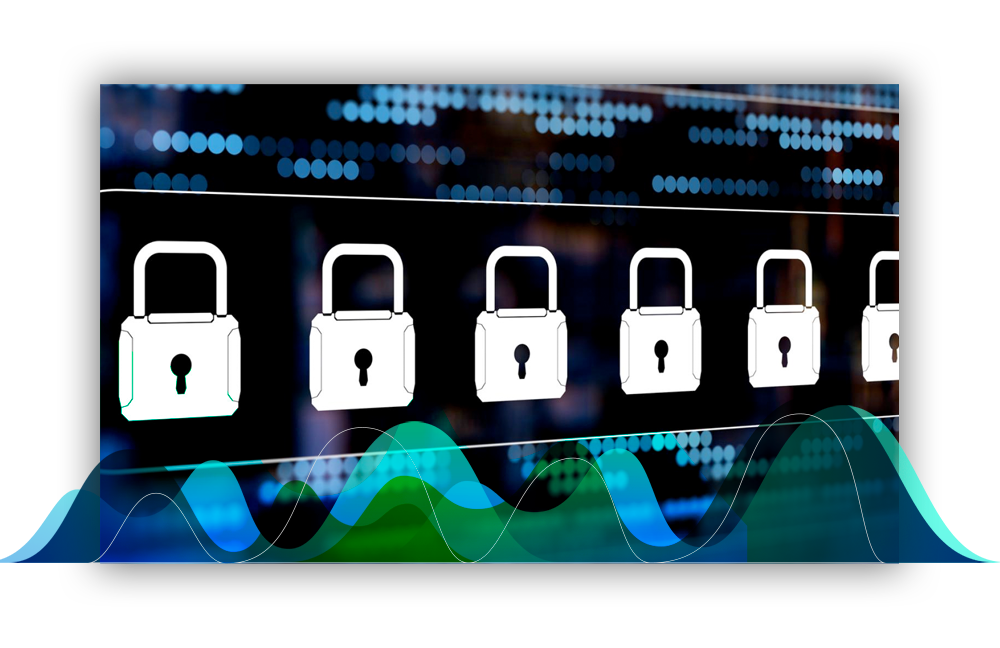 Protect your traffic data from unauthorized access, corruption, or theft throughout its entire lifecycle.
Traffic from the Meraki network to the collector is encrypted through a bespoke add-on that uses a vMX instance deployed in the same VPC as the collector.
Any log data from any system can be collected without any dependency on proprietary agents.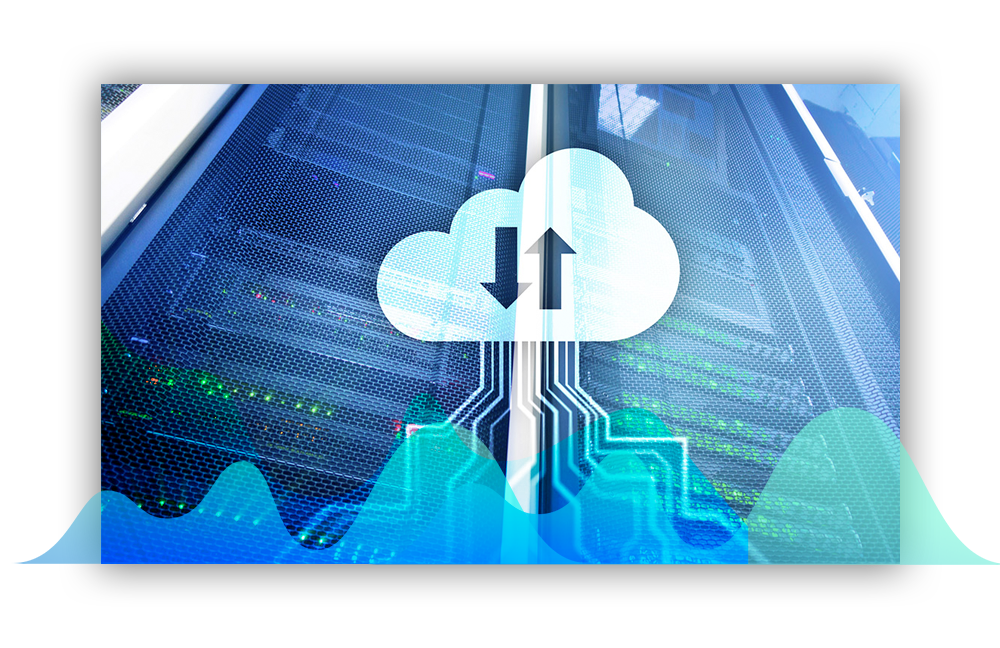 The advantage of signing up
By registering you will be able to access exclusive contents and dedicated services.
Creating an account is free and easy, join us now.