Netflow Analytics allows instant viewing of the network usage status. Data processing of Meraki MX appliances using the NetFlow protocol allows the representation, in a single multi-host graph, of the bandwidth usage.
The representation obtained highlights the source hosts with the highest number of distinct connections or with the highest bandwidth usage. The visualization provides both the quantitative data of the band usage and the names / IP of the hosts represented both as source and destination. With a complete overview of your network usage status, it's easier to manage and prioritize your applications.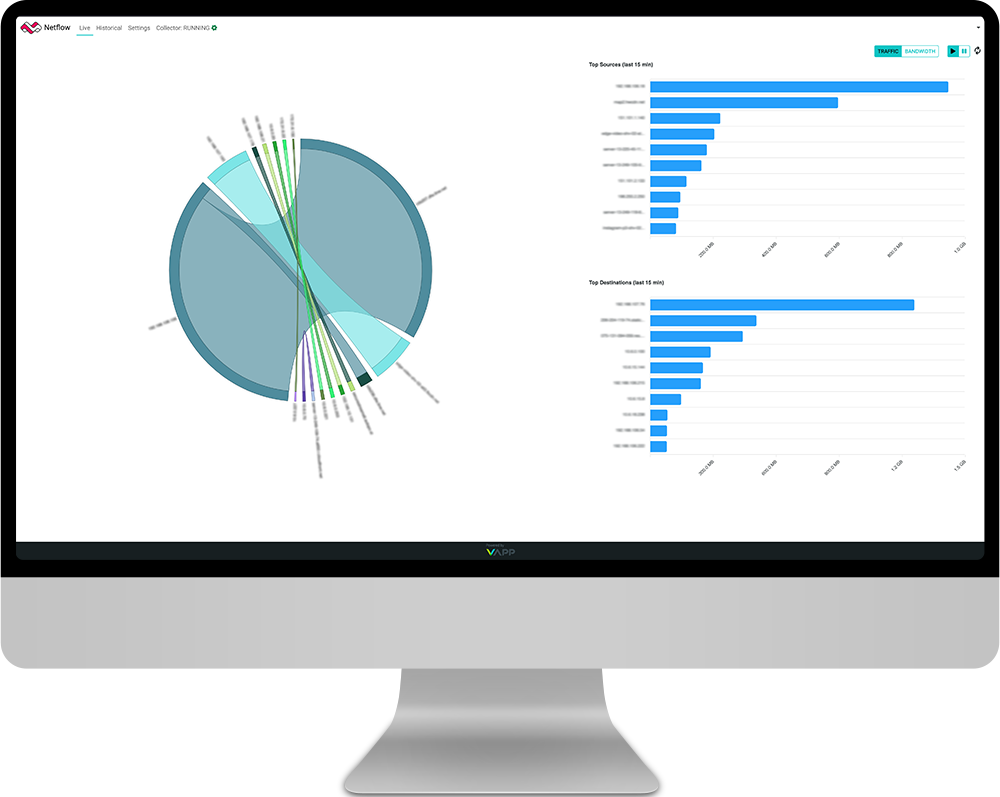 Start turning data into insights now with V-App free, full-featured trial.
No credit card required.
Netflow Analytics allows keeping historical data up to 90 days giving you the control and visibility you need.
It offers deep, end-to-end network and application visibility for your business, to improve collaboration, accelerate innovation and deliver a sustained service for customers. Take advantage of the next wave of innovation and make the most of your digital transformation strategies.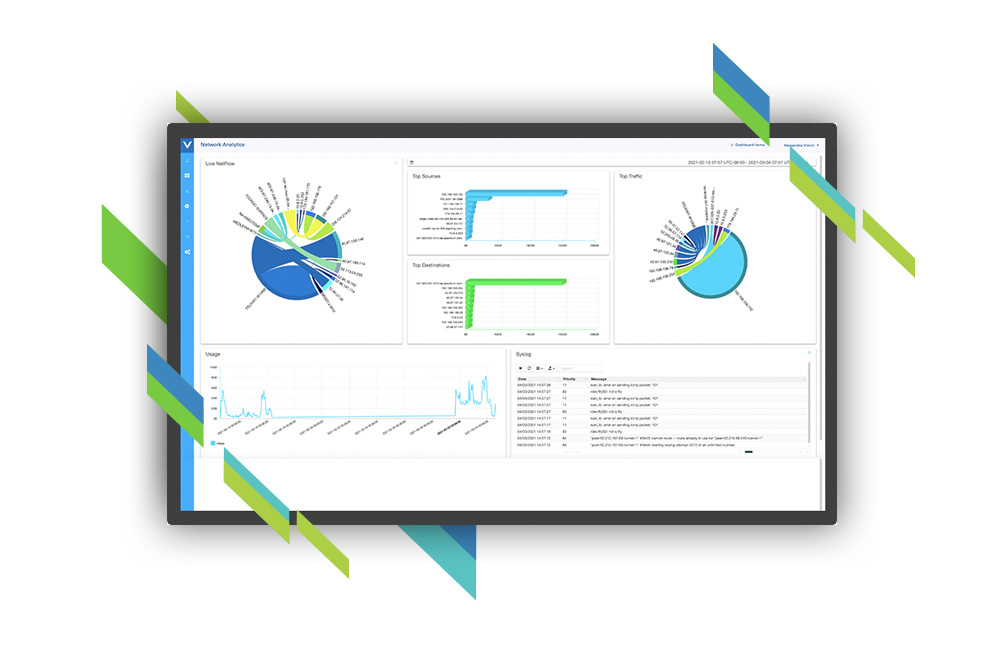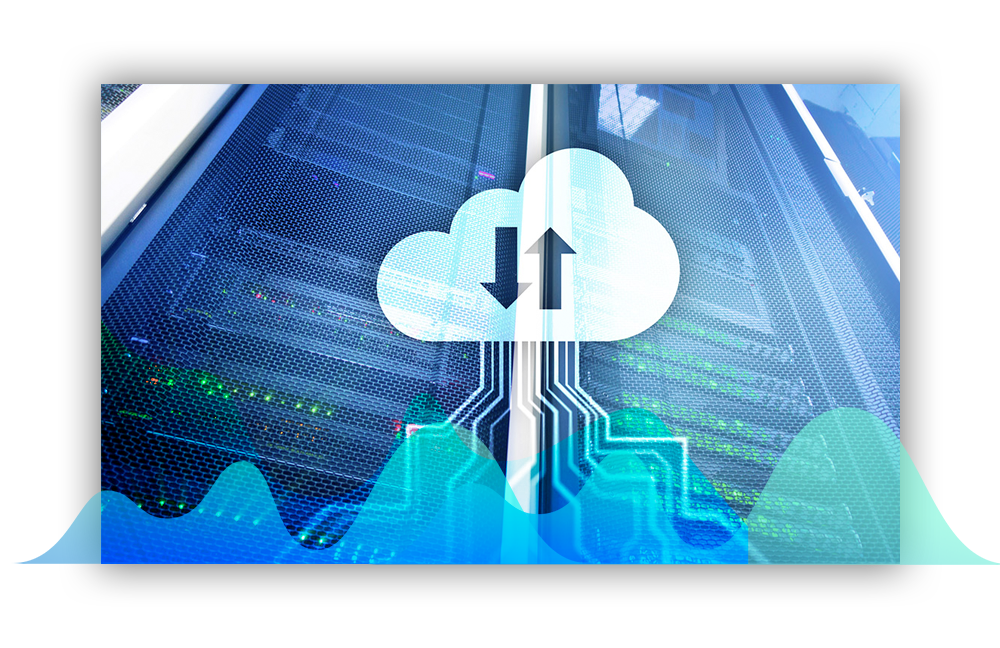 V-App is a Cloud-based service that makes setup simple and scales with your needs.
Any log data from any system can be collected without any dependency on proprietary agents.
The advantage of signing up.
By registering you will be able to access exclusive contents and dedicated services.
Creating an account is free and easy, join us now.