An effective Network Performance Monitoring and Diagnostics for your Meraki wireless network.
Wireless technology helps businesses to capture real-time data and learn more about their target market, as well as identify growth opportunities.
V-App analyses data from Wi-Fi networks to generate meaningful insights to improve productivity and business operations in general.
Get complete visibility into the Wi-Fi service usage through the V-App centralized dashboard!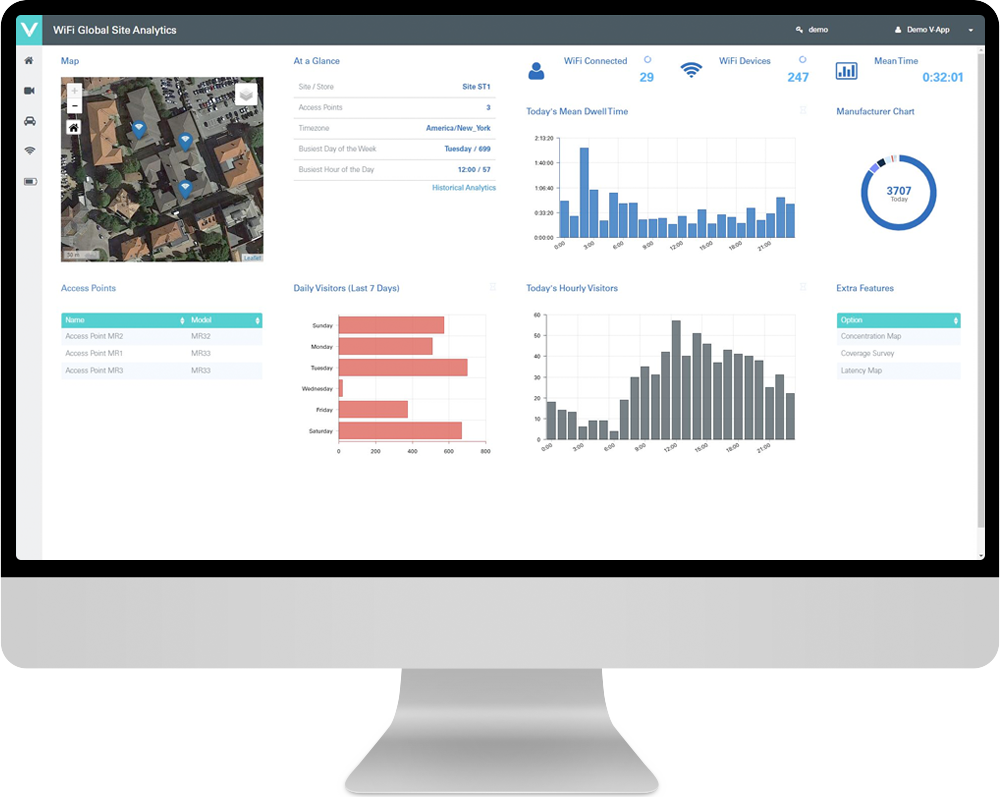 Start turning data into insights now with V-App free, full-featured trial.
No credit card required.
Find out how many devices are connected to the Wi-Fi Network by hour, day, week, month. Distinguish among how many people accepted the user agreement on an SSID splash page, the total number of people detected or passer-by.
Know how long your visitors stay connected while on your premises. Get information about device types and dwell times.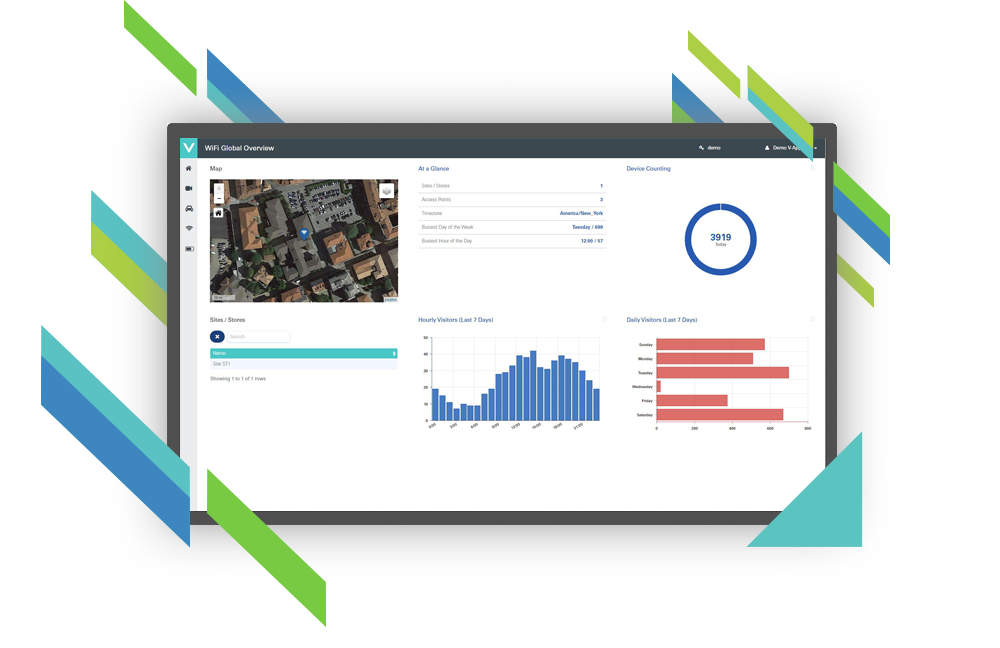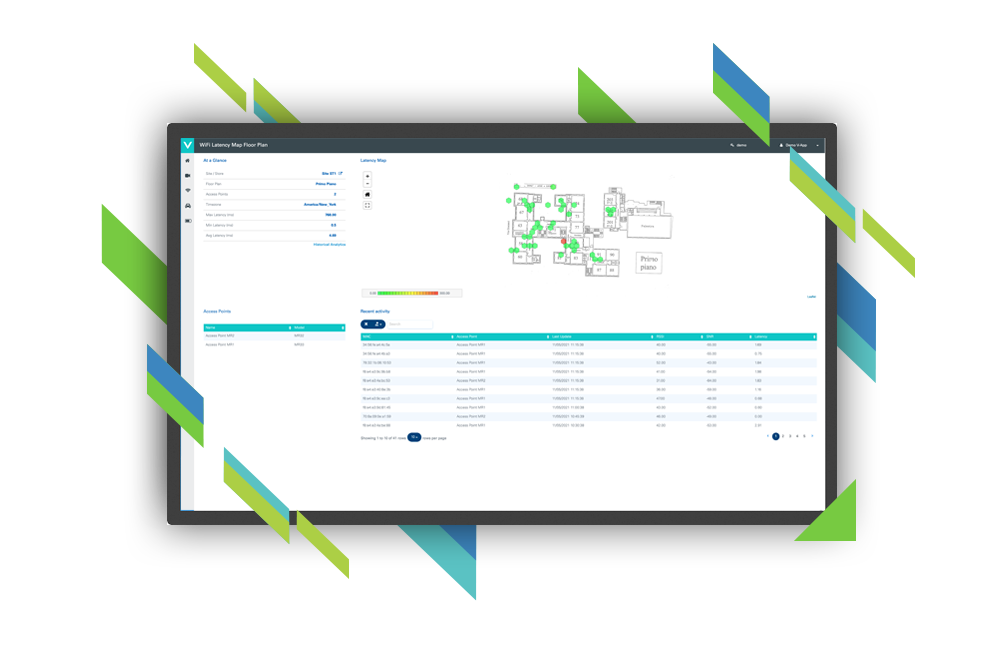 Discover which AP or sector of your network is not performing as desired. Get a complete Wireless LAN performance tool with V-App.
Performance monitoring and alerts
Visually define areas where signal levels need improvements.
V-App automatically measures wireless signal in real-time using data provided by your actual network users.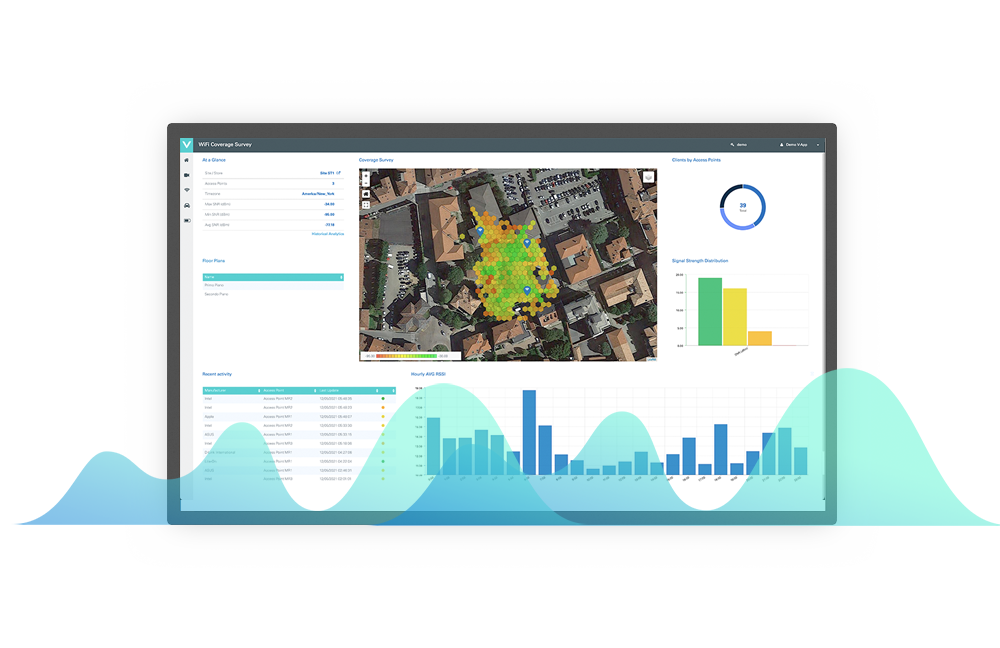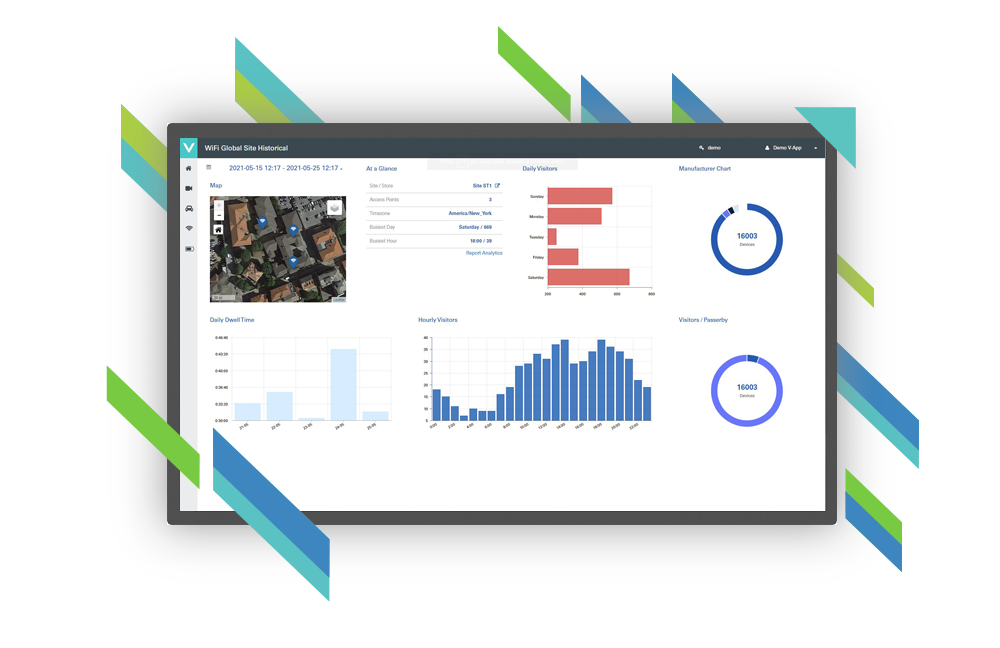 Display insights and get reports based on the data collected in a custom timeframe.
The advantage of signing up.
By registering you will be able to access exclusive contents and dedicated services.
Creating an account is free and easy, join us now.