An effective Network Performance Monitoring and Diagnostics for your Meraki wireless network.
A suite of features delivering critical real-time data insights about your wireless network, helping you keep track of usage, performance and devices.
V-App analyses data from Wi-Fi networks to generate meaningful insights to improve productivity and business operations in general.
Get complete visibility into the Wi-Fi service usage through the V-App centralized dashboard!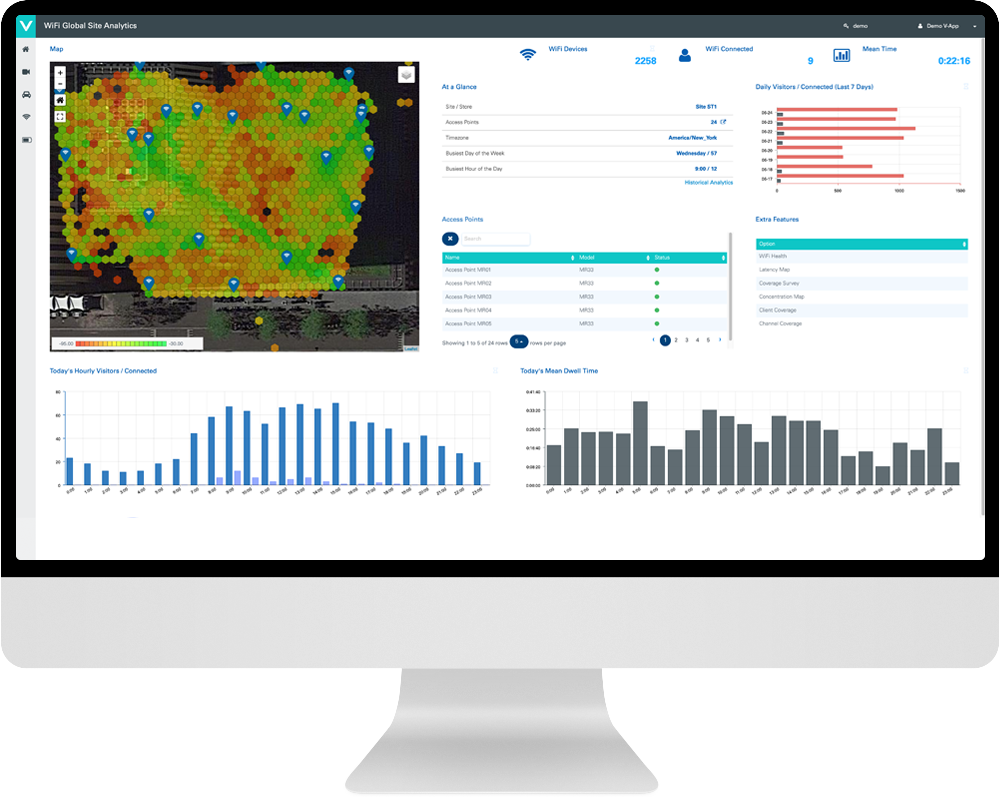 Start turning data into insights now with V-App free, full-featured trial.
No credit card required.
Find out how many devices are connected to the Wi-Fi Network by hour, day, week, month. Distinguish among how many people accepted the user agreement on an SSID splash page, the total number of people detected or passer-by.
Know how long your visitors stay connected while on your premises. Get information about device types and dwell times.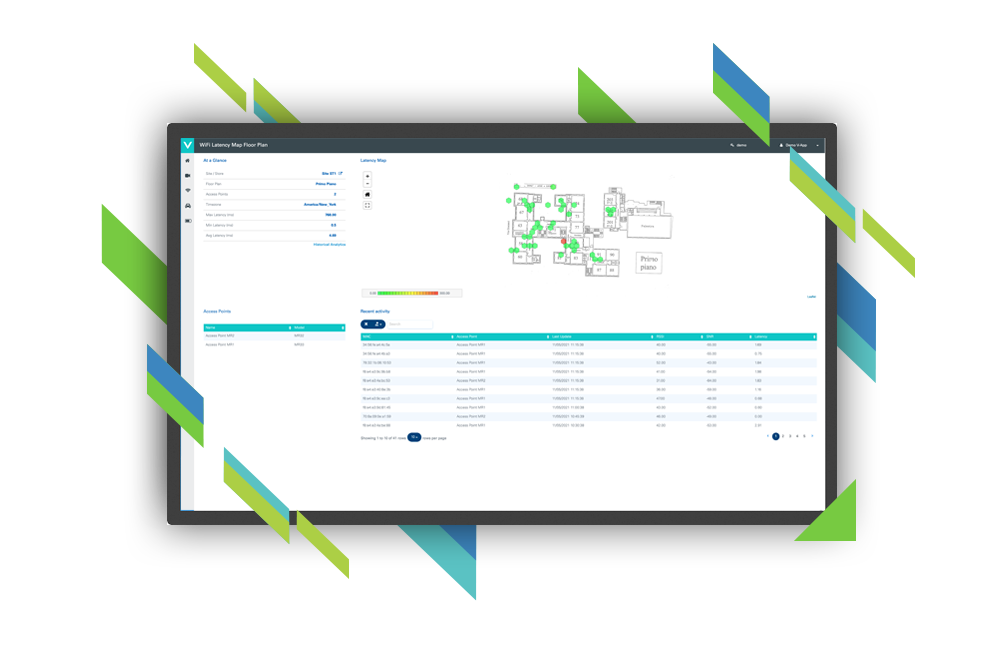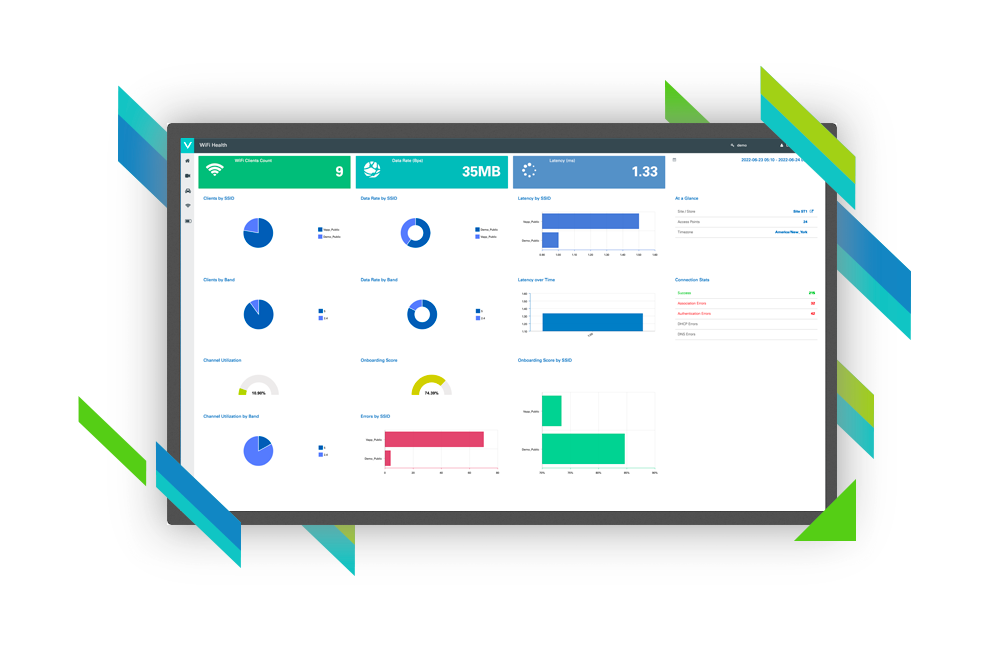 Discover if your network is not performing as desired. 
Keep track of usage, performance, and devices via a dashboard that displays critical data insights.
Achieve a more secure network with improved monitoring for your day-to-day demands and ensure you're always one step ahead when problems arise.
Get a complete Wireless LAN performance tool with V-App.
View your entire Access Point (AP) status via a single, centralized AP Wi-Fi page. See how many of your APs are online, alerting, offline or dormant across all your organization at a glance.
Make it faster to monitor your APs and diagnose performance issues. Empower IT teams to proactively identify and manage complex matters without having to manually dig through levels in the V-App dashboard.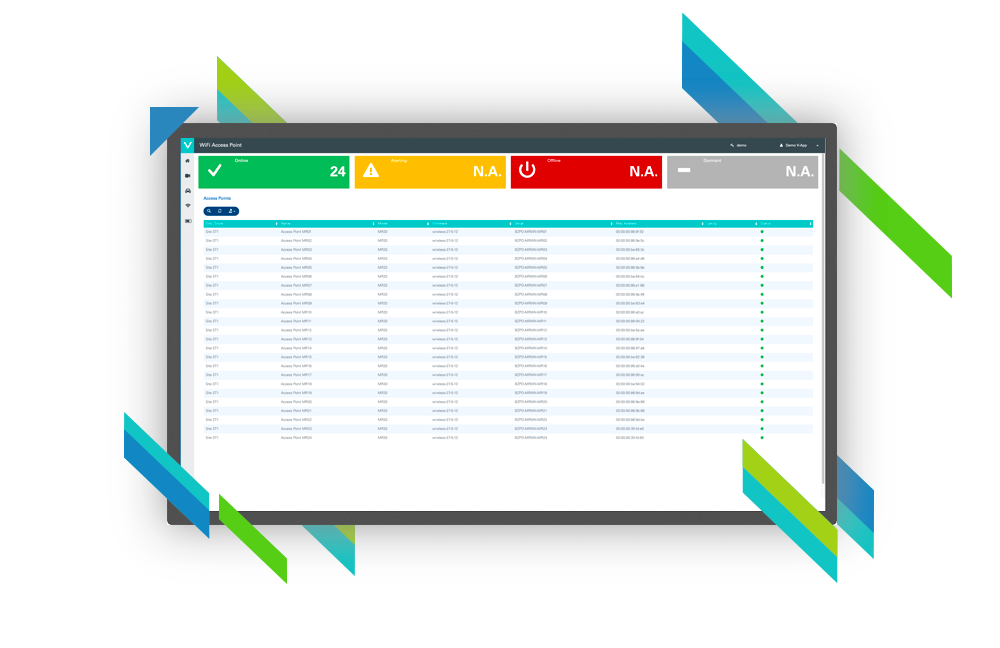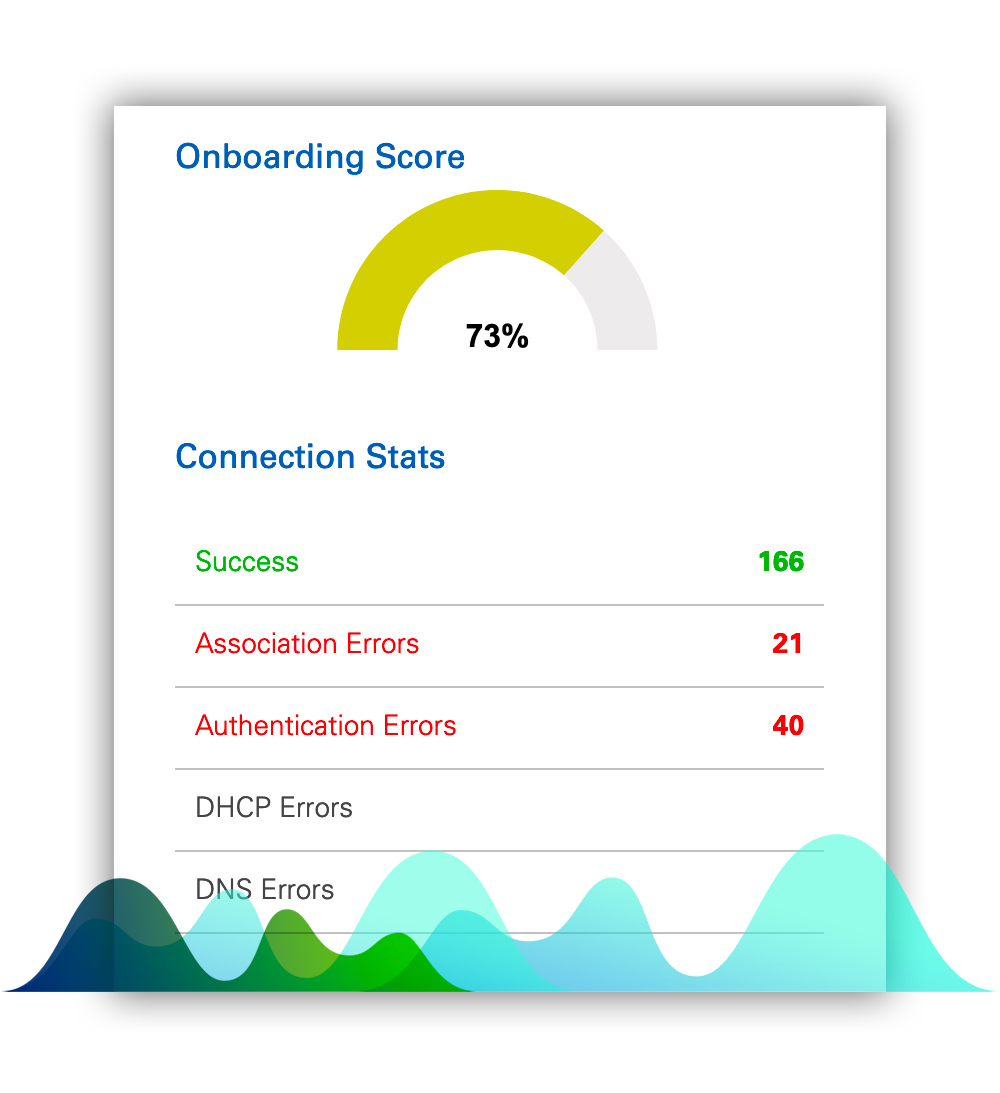 It's now simpler to diagnose network issues with clear visual metrics on the V-App Wi-Fi AP detail page. This is useful when your users are experiencing problems caused by authentication, association, roaming, IP assignment and poor throughput.
Radio frequency optimization
Understand the performance and stability of the RF environment and how to optimize your network by mitigating against the interferences that are ubiquitous in our connected world.
Monitor channel utilization and coverage to reduce or manage high RF interferences.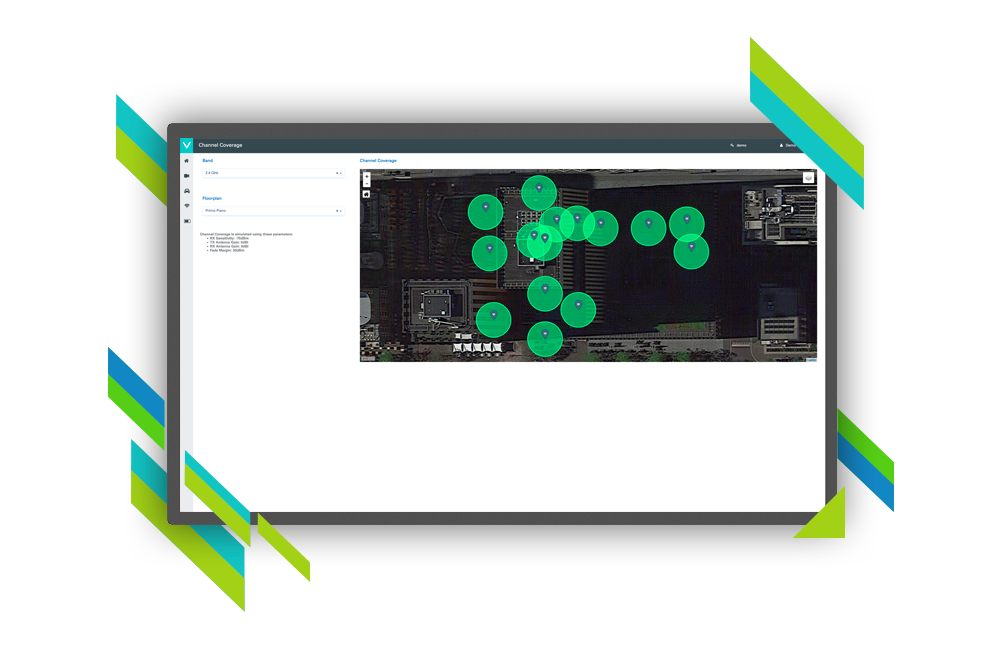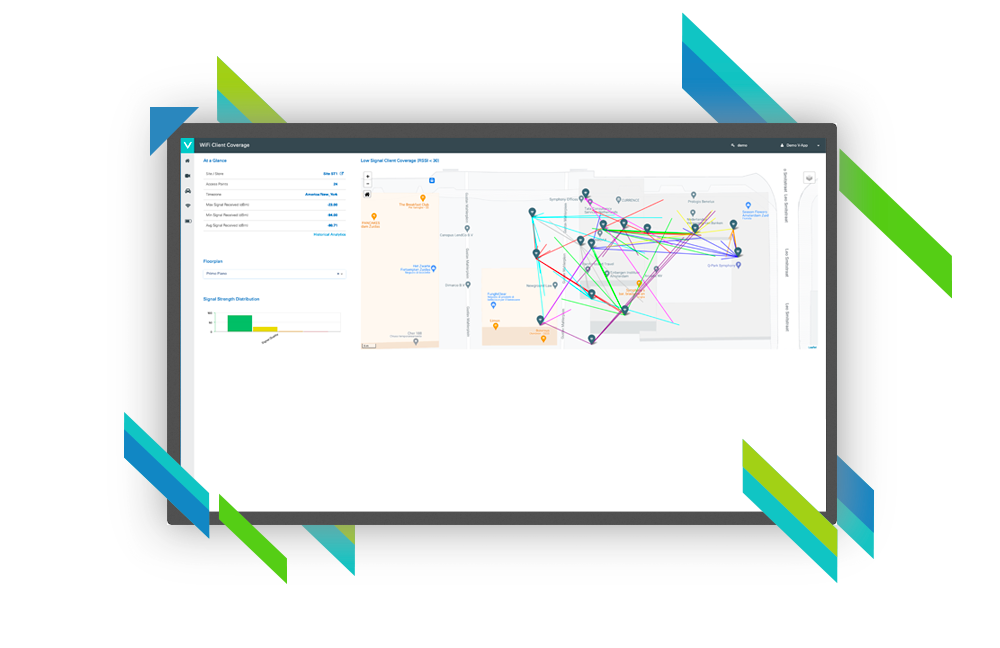 Signal strength and coverage
Identify the clients receiving sub-optimal RSSI (Received Signal Strength Indicator) levels – below 30 – with the Wi-Fi Signal Client Coverage map.
See instantly whether you have clients connected to the farthest AP instead of the nearest.
Understand if AP steering is working to determine if you need to lower your AP output power.
Performance monitoring and alerts
Visually define areas where signal levels need improvements.
V-App automatically measures wireless signal in real-time using data provided by your actual network users.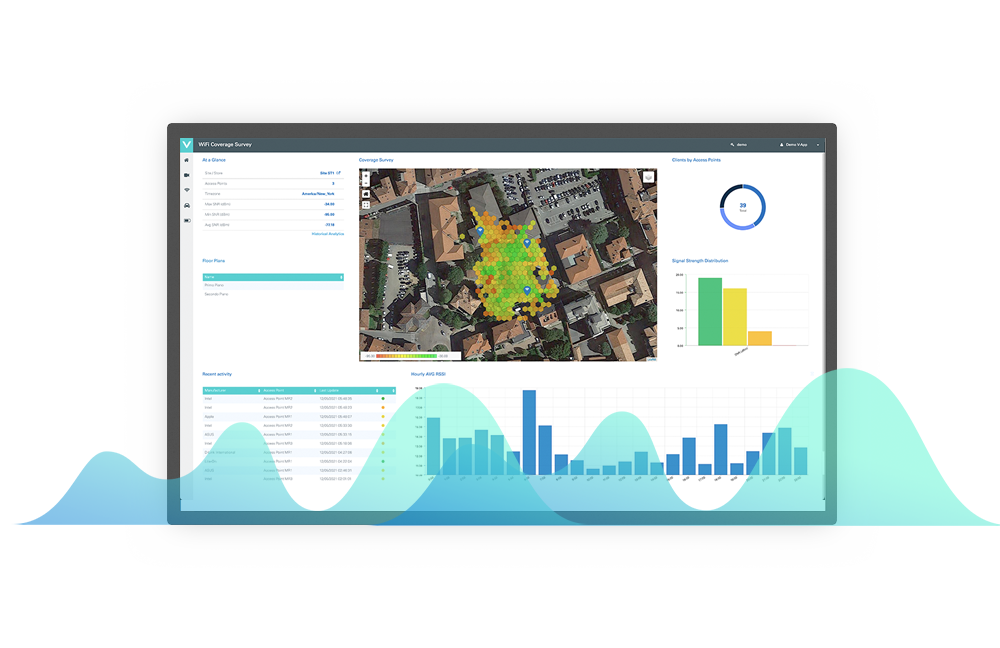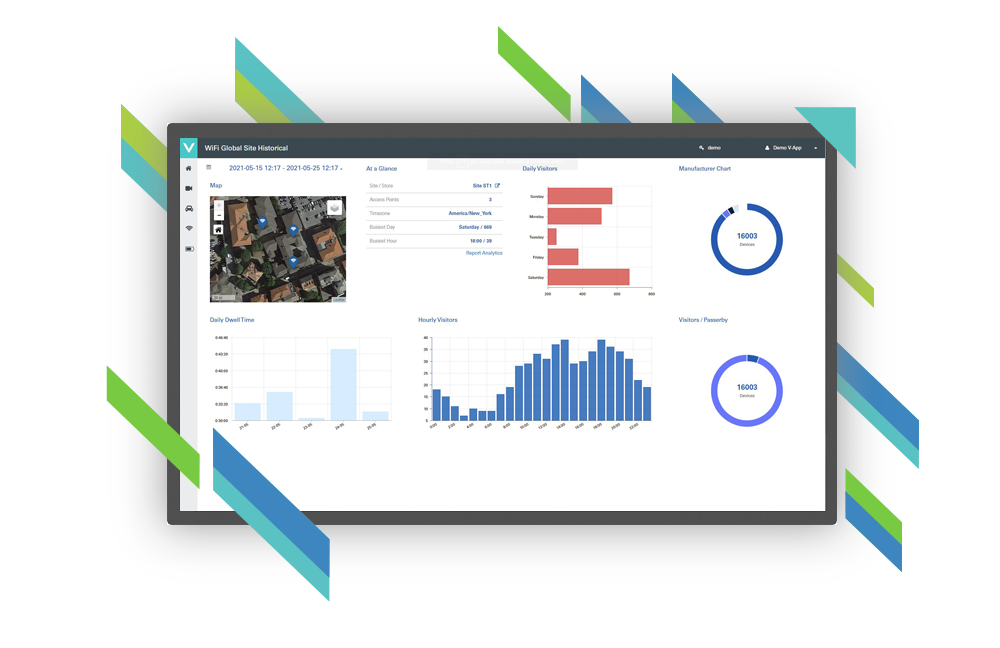 Display insights and get reports based on the data collected in a custom timeframe.
The advantage of signing up.
By registering you will be able to access exclusive contents and dedicated services.
Creating an account is free and easy, join us now.