Visually display a map of real client's latency values to monitor your network performance.
By correlating Meraki Wireless Health API and Location API it is possible to display the real client's latency values on a live map. This allows you to have a unique representation of your wireless network performance.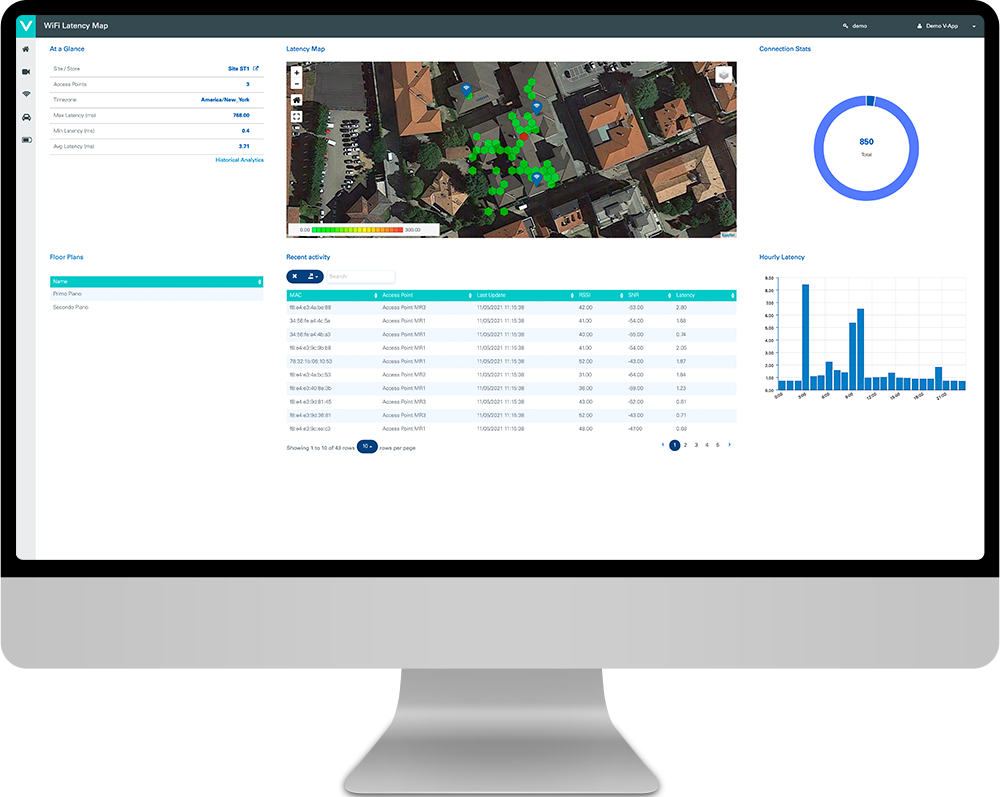 Start turning data into insights now with V-App free, full-featured trial.
No credit card required.
Latency Map will help you to find which AP or sector of your network is not performing as desired. Used in conjunction with the Wireless Coverage Survey App it is possible to have a complete Wireless LAN performance tool.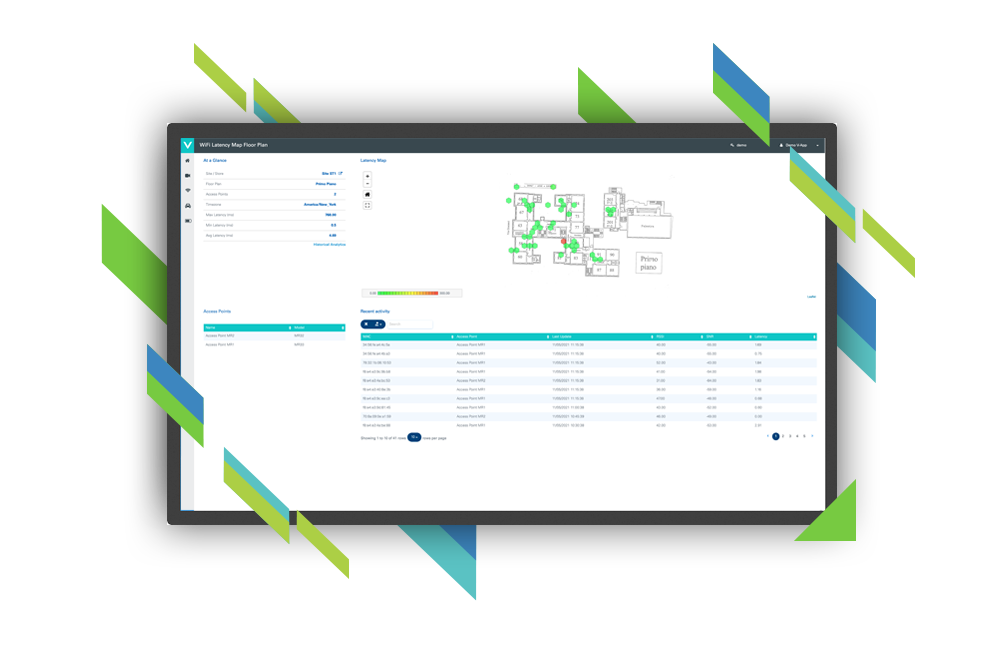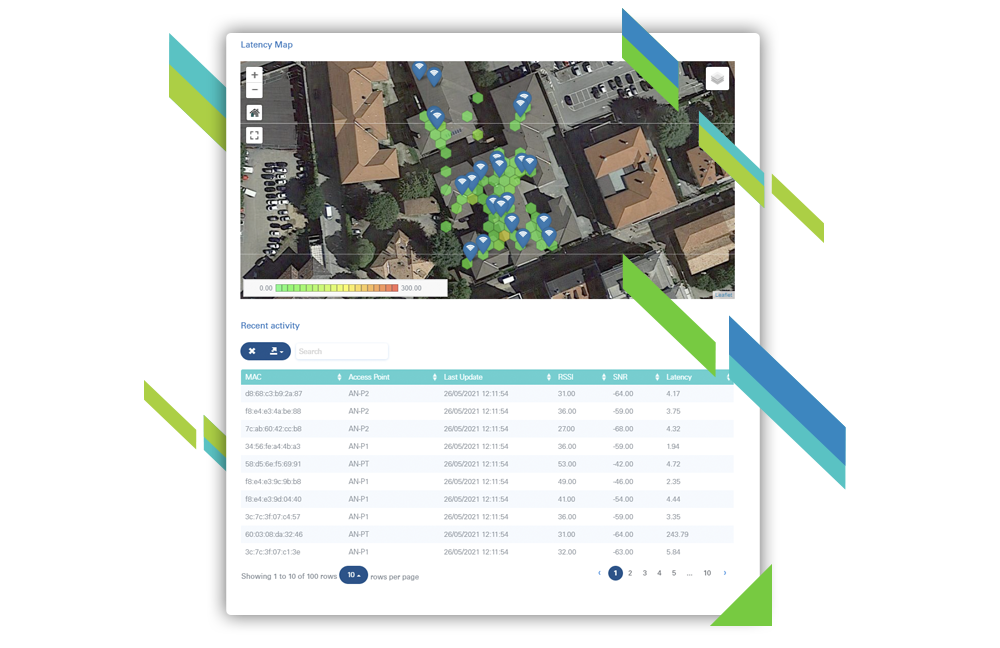 Latency Map will show you how your connected devices are performing in terms of latency and RSSI. You will get a live heatmap showing the average latency on a per area basis pinpointing areas not performing as expected. The information provided by this tool will drive you to better understand the real performance of the Wi-Fi deployment.
The advantage of signing up
By registering you will be able to access exclusive contents and dedicated services.
Creating an account is free and easy, join us now.