The perfect integration between V-App and Cisco Meraki Cameras helps you to discover new insights that can truly transform your business.
V-App provides you with a complete set of dashboards based on real-time data alongside historical ones – not just animated graphs – for a complete contextual overview across all Meraki sources. Vision Analytics is ideal in industries such as Retail, Higher Education, Transportation Systems, Manufacturing, and even in the Museum and Heritage sector or Smart Cities.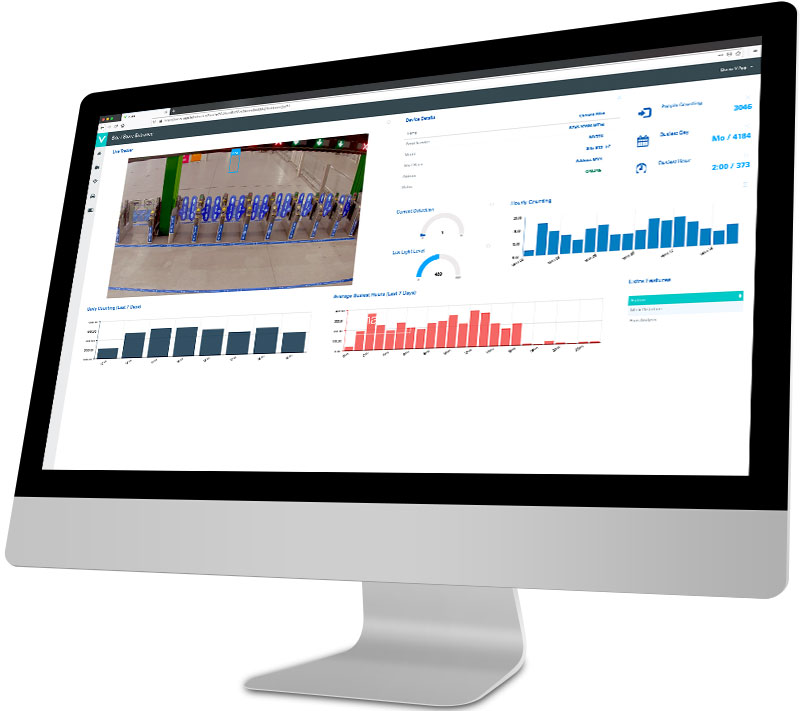 Face Mask Detection
Use Smart Cameras combined with Computer Vision to detect people not wearing masks.
Social Distancing Monitoring
V-App helps companies and organizations to comply with social distancing measures among customers and personnel in case of emergency.
Build your own app!
Need an app with specific requirements? Schedule a call with our team!
V-App for Covid-19
At the very start of  Covid widespread, we created a complete solution
to help organizations dealing with pandemic issues.
The advantage of signing up.
By registering you will be able to access exclusive contents and dedicated services.
Creating an account is free and easy, join us now.