Turn video into actionable intelligence. Get Smart Vision Analytics to increase efficiency, reduce costs and boost your business
Smart Vision Analytics is the Primary License, which transforms your Meraki camera into a detection system and a valuable resource for business management.
V-App provides customizable enhancement tools to detect visitor movements, analyzing behaviors, and transforming the way you monitor your venues.
Start turning data into insights now with V-App free, full-featured trial.
No credit card required.
People Detection and Count
Understand how many people enter your premises and allocate your staff resources based on real-time people counting. Compare in-store detection with passers-by. Increase your marketing effort during the busiest hours to maximize your chances of converting more visitors into buyers.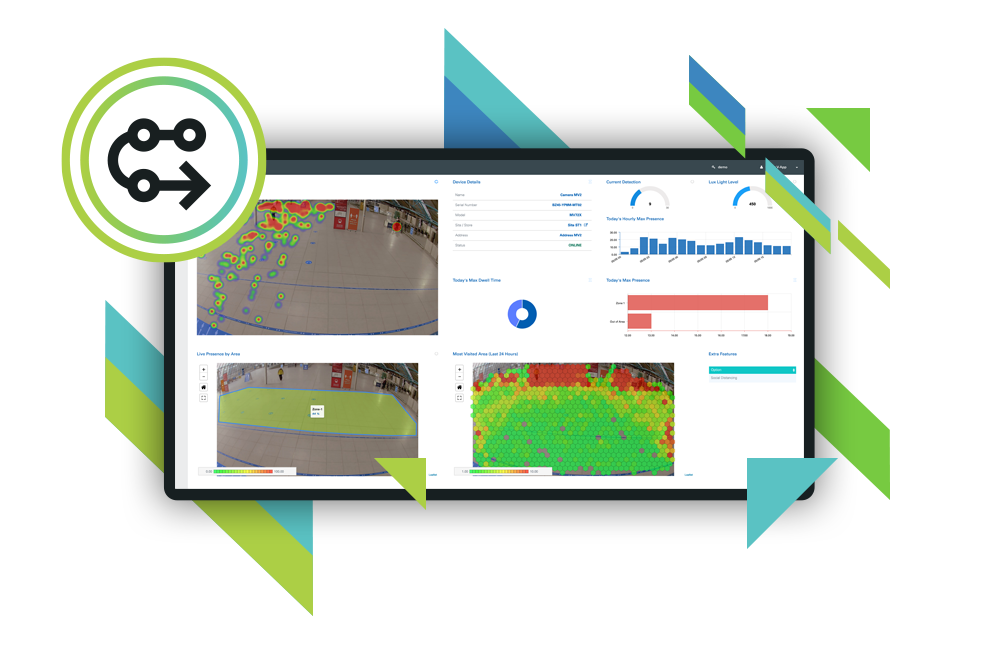 Analyze your customer journey inside your venues with the help of interactive heatmaps. Customers' navigation patterns are detected and visualized for optimizing everyday tasks such as marketing, store layout, merchandising, and staffing.
Store Traffic and Hot Zones
Measure footfall levels and trends in an easy-to-understand manner. Benchmark multi-store traffic performance. Improve staff planning and optimize employee expenditures by deciding on the best possible opening hours.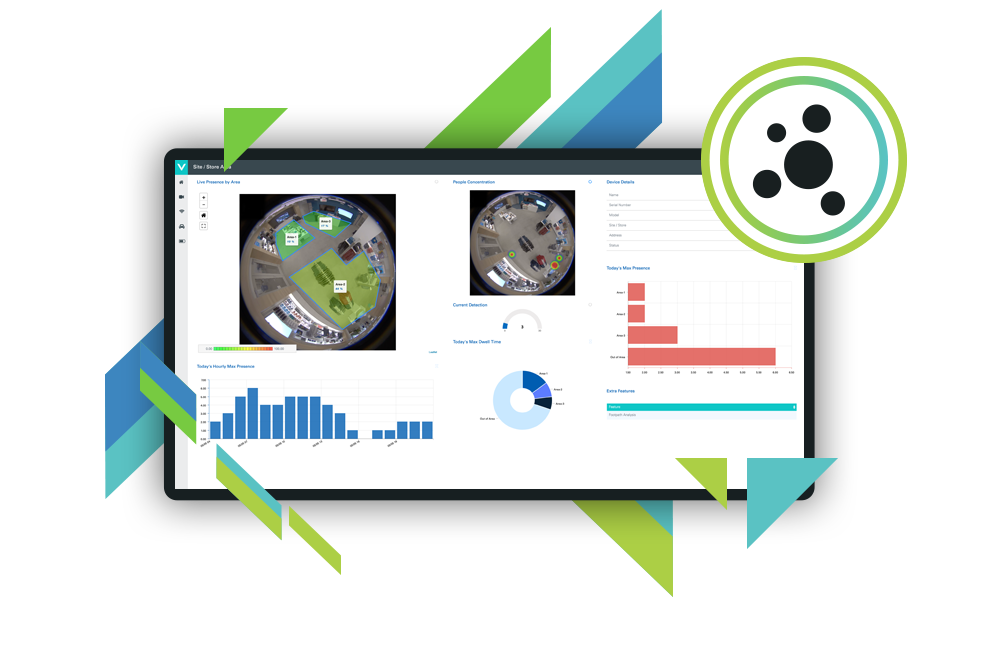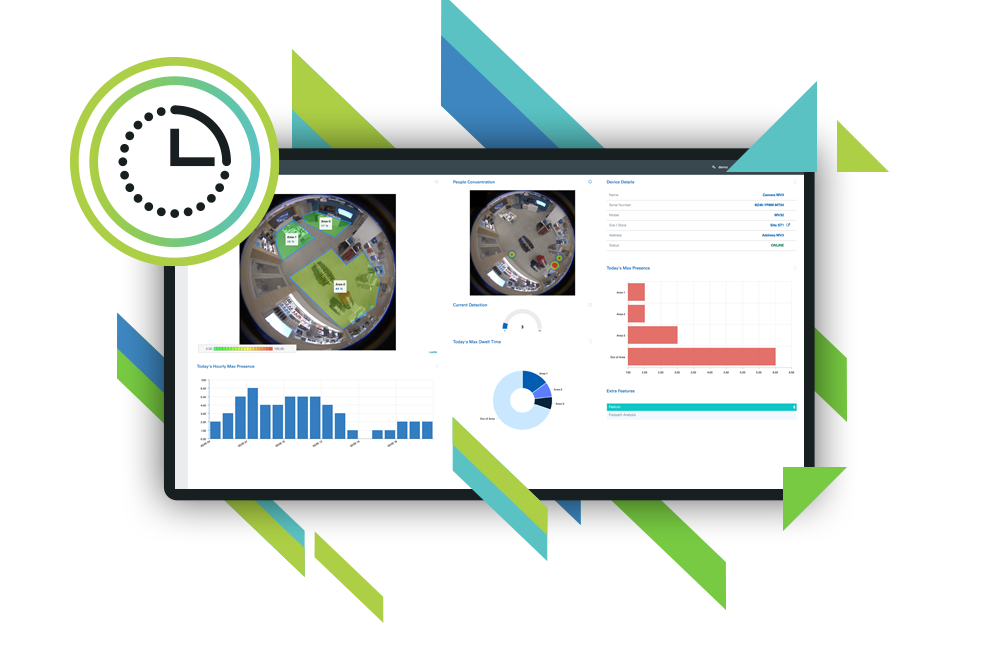 Know how many customers stop in front of a promotion or inside a department store. Better understand how to take the best out of marketing expenditures. Improve business sales performance by effectively measuring dwell times.
Understand how long your customers are willing to wait in the checkout queue. Compare queuing times across retail stores or departments. Drill down to understand the root cause of waiting times and improve service quality.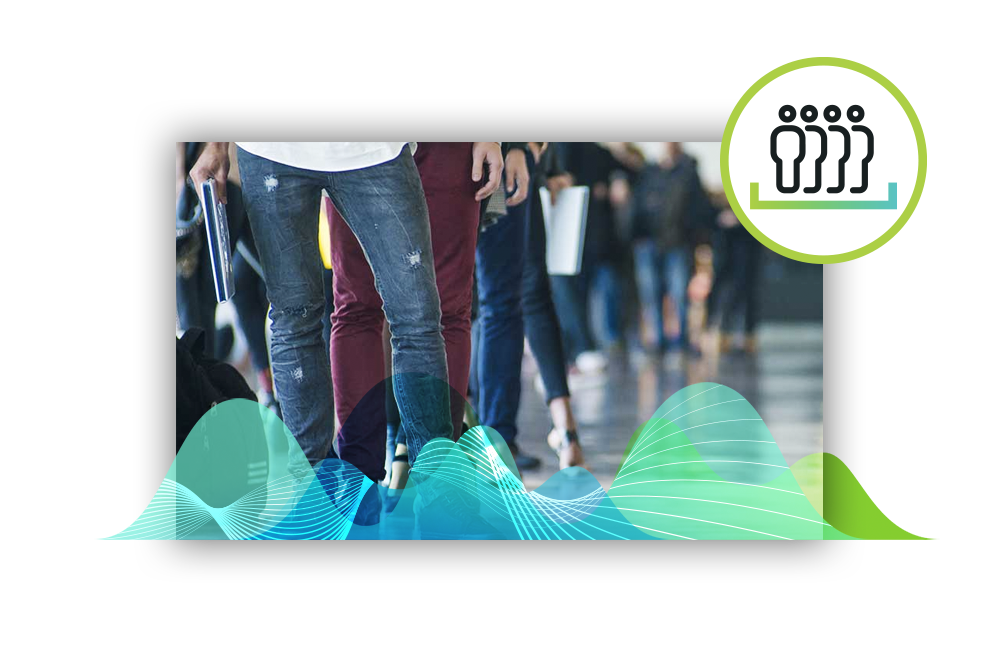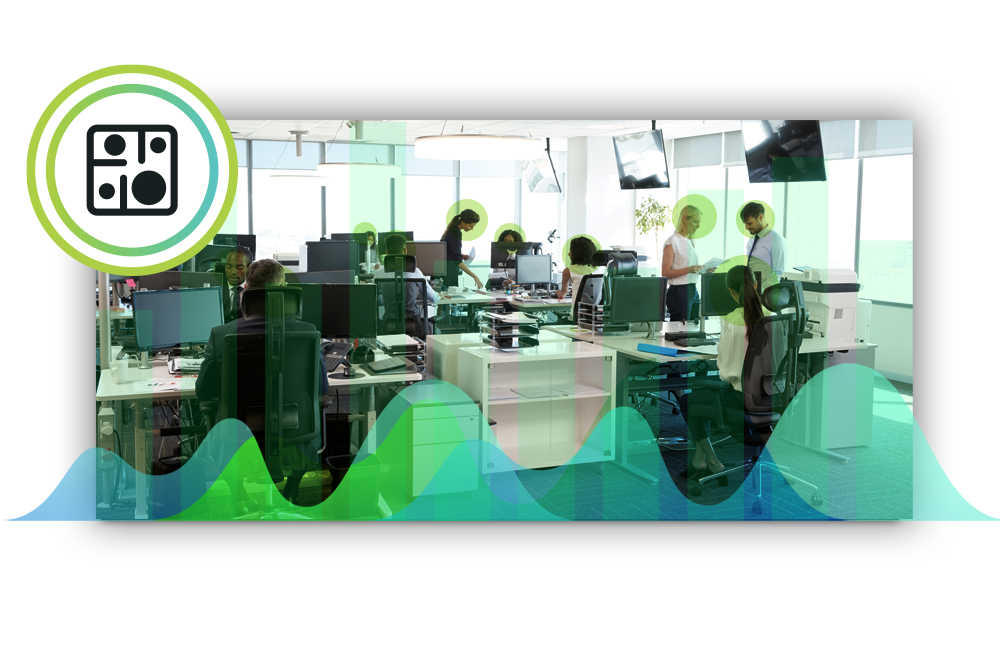 Know space occupancy by areas to improve the space utilization. Compare traffic levels and get real-time information on peoples' concentration and movements throughout your facilities.
The advantage of signing up.
By registering you will be able to access exclusive contents and dedicated services.
Creating an account is free and easy, join us now.