Provide a non-intrusive video vehicle detection system for traffic flow tracking, counting, and statistics.
Intelligent traffic management systems have received a lot of attention in the last decade.
Vehicle detection is a key task to deal with and their counting and classification are two crucial applications in this field.
However, due to the different sizes and models, their detection remains a challenge that directly affects the accuracy of vehicle counts.
Thanks to the power of visual analytics provided by Meraki Smart Cameras, V-App enables a real-time vehicle detection system for urban areas that overcomes the limits of common sensors.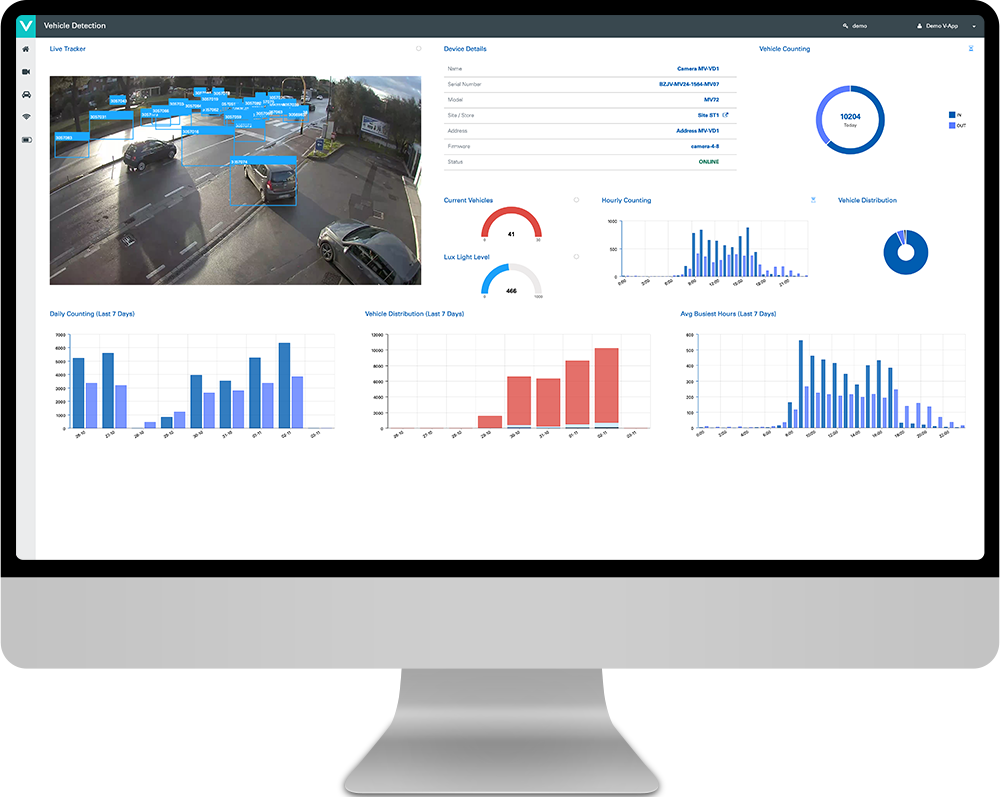 Start turning data into insights now with V-App free, full-featured trial.
No credit card required.
It detects transit vehicles in a given area by dividing them into categories (cars, buses, trucks, motorcycles, bicycles, etc.) and providing a graphical representation of the average distribution of each category in different daily time slots.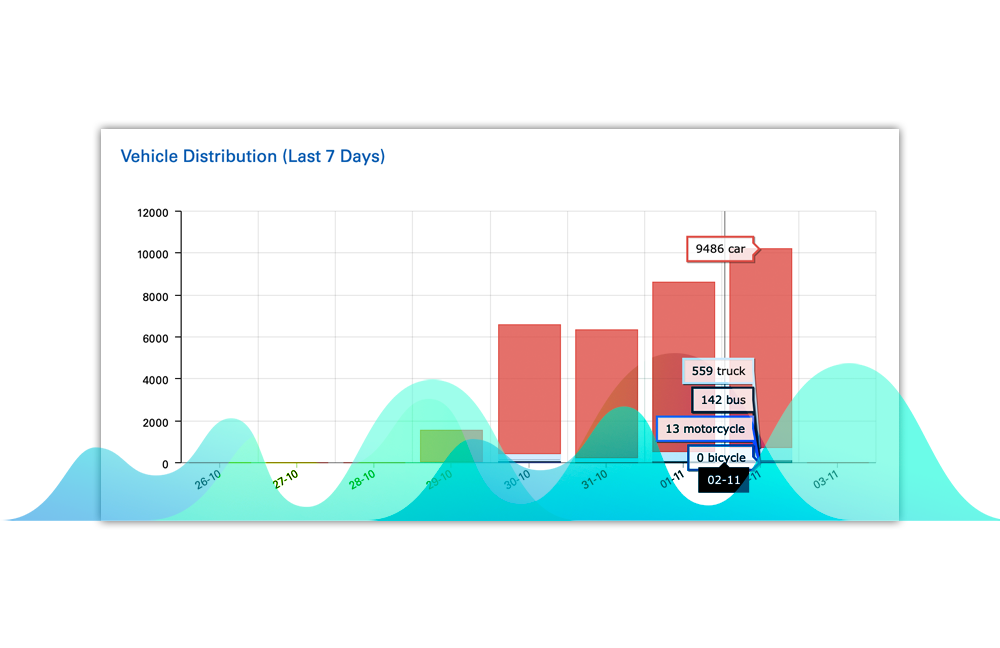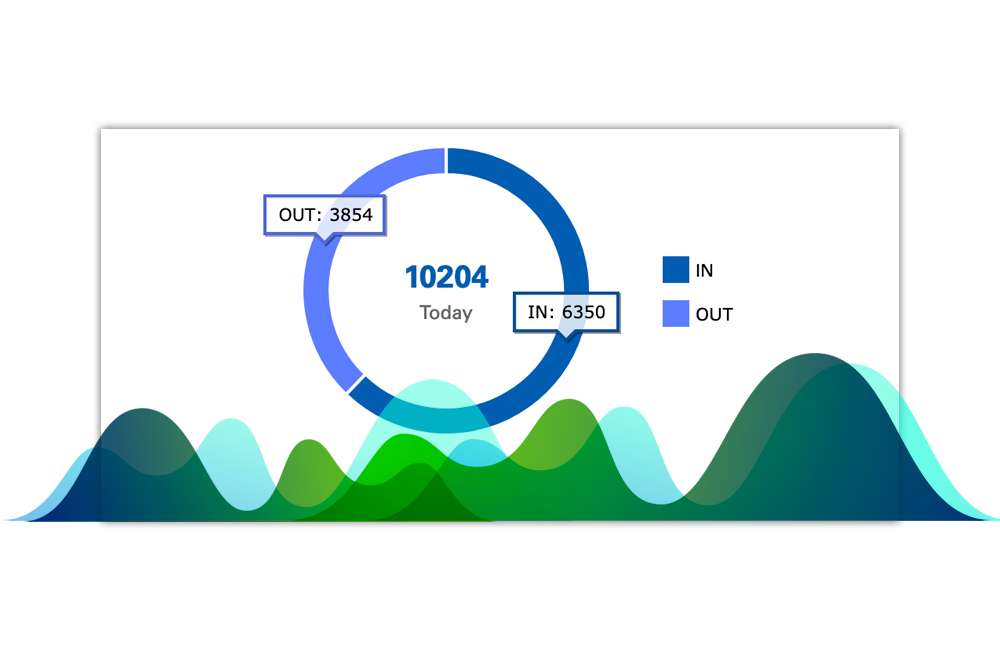 Vehicle count and directions (IN/OUT)
Get info on the total amount of vehicles transited and the detail related to the their direction (IN/OUT). In addition to the daily data, you can also view the detail by time slot.
A graphical depiction of higher transit/occupancy peaks by hourly slots.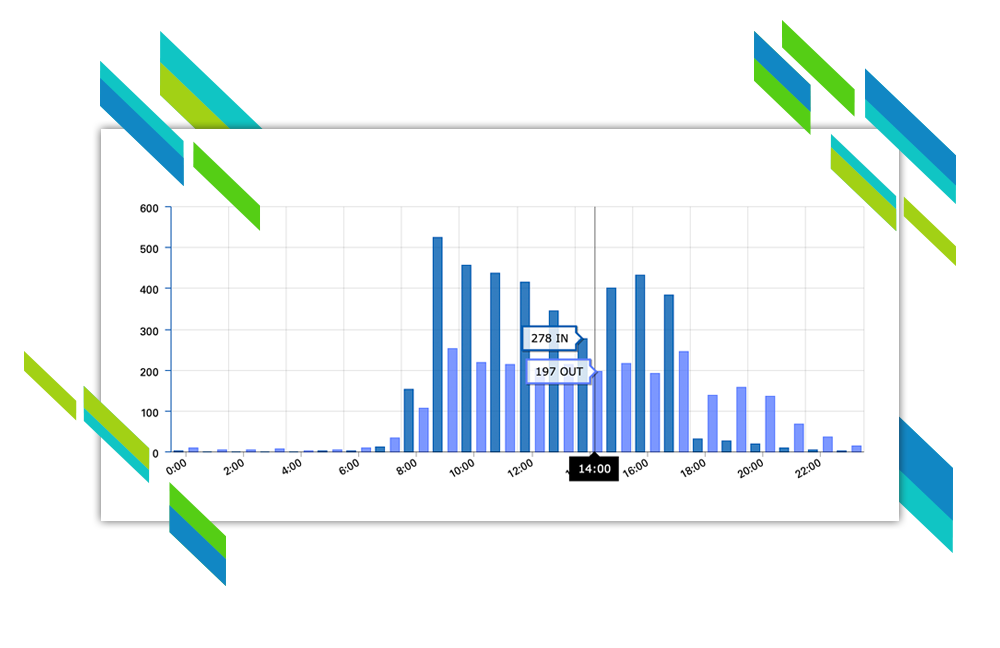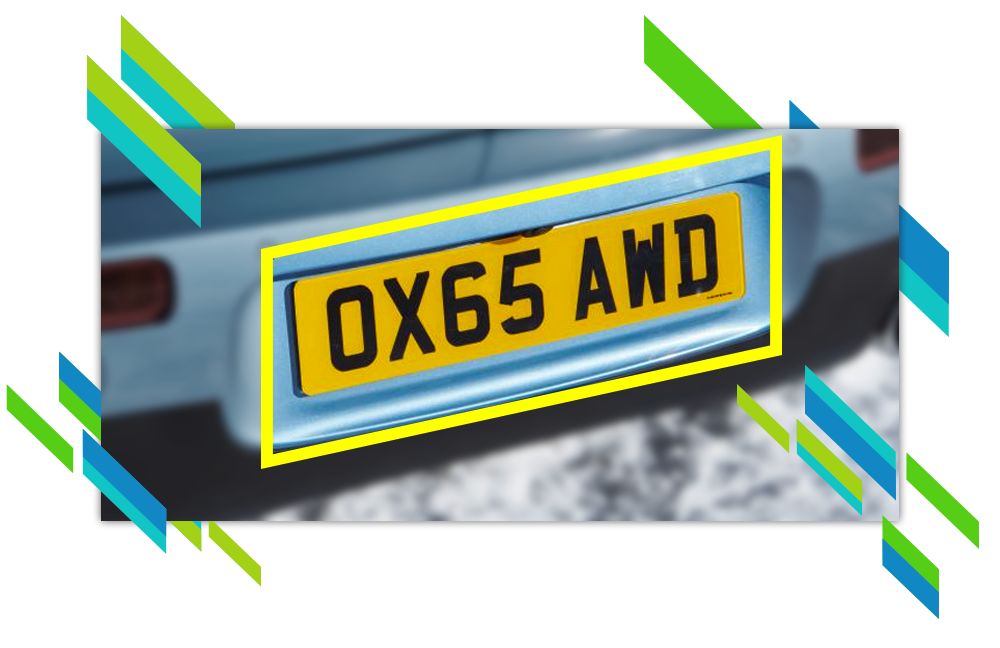 Automatically recognize the number plates of a vehicle when read from an image provided by smart cameras.
The advantage of signing up.
By registering you will be able to access exclusive contents and dedicated services.
Creating an account is free and easy, join us now.