The Wise-Fi line of tools has been designed for your Meraki wireless infrastructure. Get useful insights for monitoring wireless network performances, understand customers' behavior, provide easy guest access.
The integration with data coming from your Meraki Access Points can give you access to a customized dashboard to monitor both the occupancy and dwelling time of your venue as well as the overall health of your network infrastructure.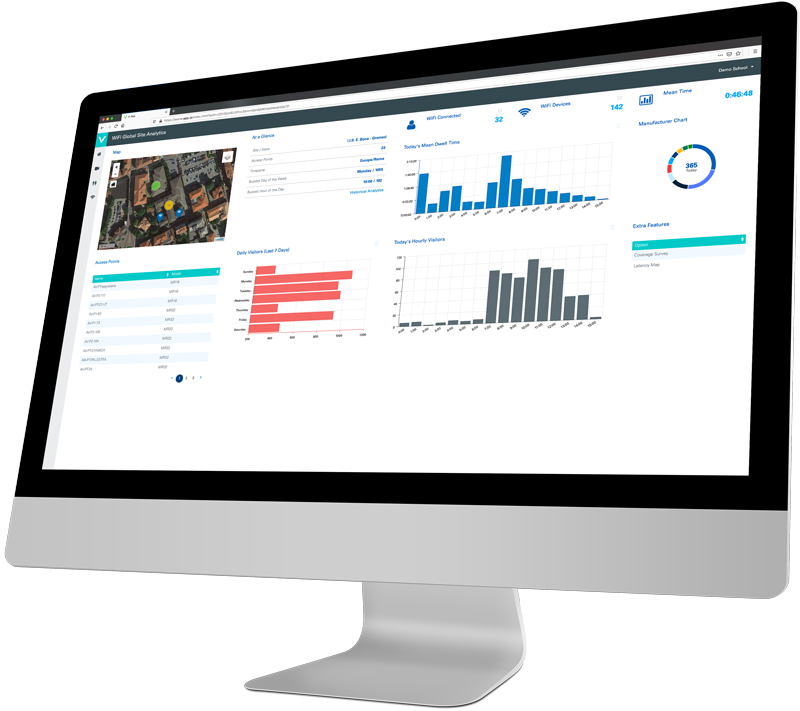 Build your own app!
Need an app with specific requirements? Schedule a call with our team!
The advantage of signing up
By registering you will be able to access exclusive contents and dedicated services.
Creating an account is free and easy, join us now.