We have a solid foundation, one that makes us unique
and influences the way we act.
We behave with integrity and we're committed to being a law-abiding company.
Here at V-App., we practice environmental protection, uphold all universal human rights, and always put the interest of each worker first and foremost. The environmental crisis is a global issue that needs to be addressed. In order to doing that, we need sustainable ways of living and production.
That's why we design and build innovative technologies and products that will can help people to improve environmental quality.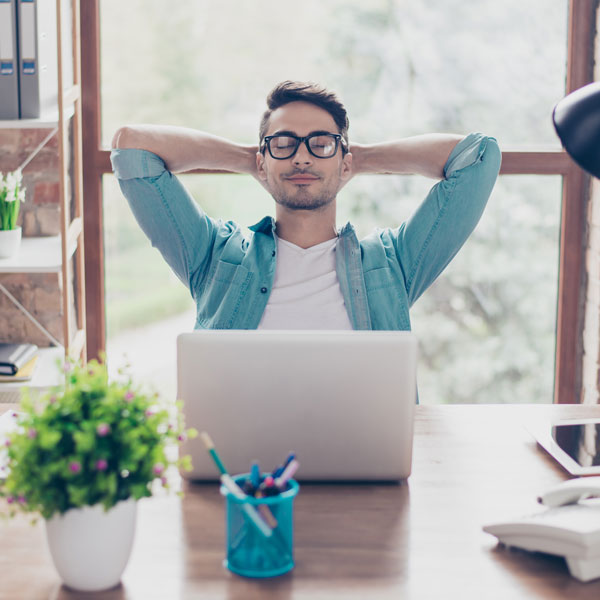 Early choices
The attention to sustainability issues has always been a key part of our company. We have chosen to use recycled materials and products supplied by conscious companies in our office furnishings and stationery since the beginning of our business. This ensures that we are making the most sustainable decisions for us, as well as for the planet

Going digital: the main road
The progressive digitalization of our information processes has allowed us to optimize activities towards sustainable productivity, with awareness and training for employees aimed to energy saving and waste reduction

Work organization
We've been taking into account the working hours and transport of employees. As such, we're operating in an environmentally-friendly way which is great for both our employees and our community. We are always looking for models that promote a healthier lifestyle and work-life balance

The road to sustainability passes
through the Cloud
Digital transformation is fueling innovation across several industries. From the outset, we embraced enthusiastically Cisco Meraki's strategic choice to focus on cloud-based Internet infrastructures, since we believe they are essential for rapidly moving from a dated-physical only model to a future of digital everything, which harnessing data, know-how, and technologies will create more sustainable outcomes both economically and environmentally

A lesson from Covid
We have favored remote working even after the lockdown, with the optimization benefits in transport and common spaces usage. All of this has led to better employee well-being and work quality

Building a new sustainable headquarter
Consistent with our "Impact-Free" principles, we have acquired a former abandoned veterinary facility aimed to become our new headquarter. Rebuild works are currently in progress and, as for design criteria, sustainability was a major consideration, both from an energy and construction standpoint. The new workspace will be equipped with Meraki sensors that will let us truly take control of our work environment

Not only words
Our approach to sustainability has become a vocation, the foundation of our corporate mission: today we design and create digital solutions that contribute to pursuing sustainability goals. First of all, IoT Builder, an application we created with the specific aim of improving environmental quality, achieving loss prevention and energy saving

Sustainability cannot be just a wish.
We are doing our part.
What about you?
We take sustainability seriously and our corporate social responsibility empowered us to make impactful choices.
That's why we have developed a solution that, by integrating with
Cisco Meraki's MT Environmental Sensors and MV Smart Cameras, concretely contributes to the change and environmental protection.
V-App IoT Builder allows you to take control of your environment,
avoid costly waste and digitally transform your organization
into a more sustainable business. ENERGY SAVING
Take control of lights usage with automatic management
of power and device settings INDOOR ENVIRONMENT QUALITY
Temperature/humidity, noise and PM 2.5 levels monitorig
to ensure the best indoor environmental conditions LOSS PREVENTION
Detection of water leakages, perishable goods
and humidity/temperature fluctuactions for accurate
prevention of waste and production quality improvement
The advantage of signing up
By registering you will be able to access exclusive contents and dedicated services.
Creating an account is free and easy, join us now.