Simplify network configurations management with a complete cloud backup solution for the Cisco Meraki full-stack portfolio.
As Cisco released the new version of its API, we immediately got to work updating our Cloud Network Backup solution.
The new release of Cloud Network backup was presented by our CTO Francesco Boscarino in mid-December during a Webinar aimed at partners and organized in collaboration with Cisco.
Today the new Cloud Network Backup version is available both through our website and the Cisco Marketplace.
But what new features come with the latest version? Let's see it in detail:
Using V-App Cloud NW Backup, you could:
• Launch instant and scheduled backup for the Cisco Meraki full stack devices configuration (MV, MS, MX, MR, MG series).
The new version allows you to launch a new automatic backup once a change in the Meraki dashboard occurs.
• Control version of every setting.
• Store configuration data centrally.
• Quickly recover from configuration failures.
• Run comparison between backed-up configurations to highlight differences between them.
• Prevent unwanted or misconfigured settings from being restored.
• Receive notifications for backup/restore events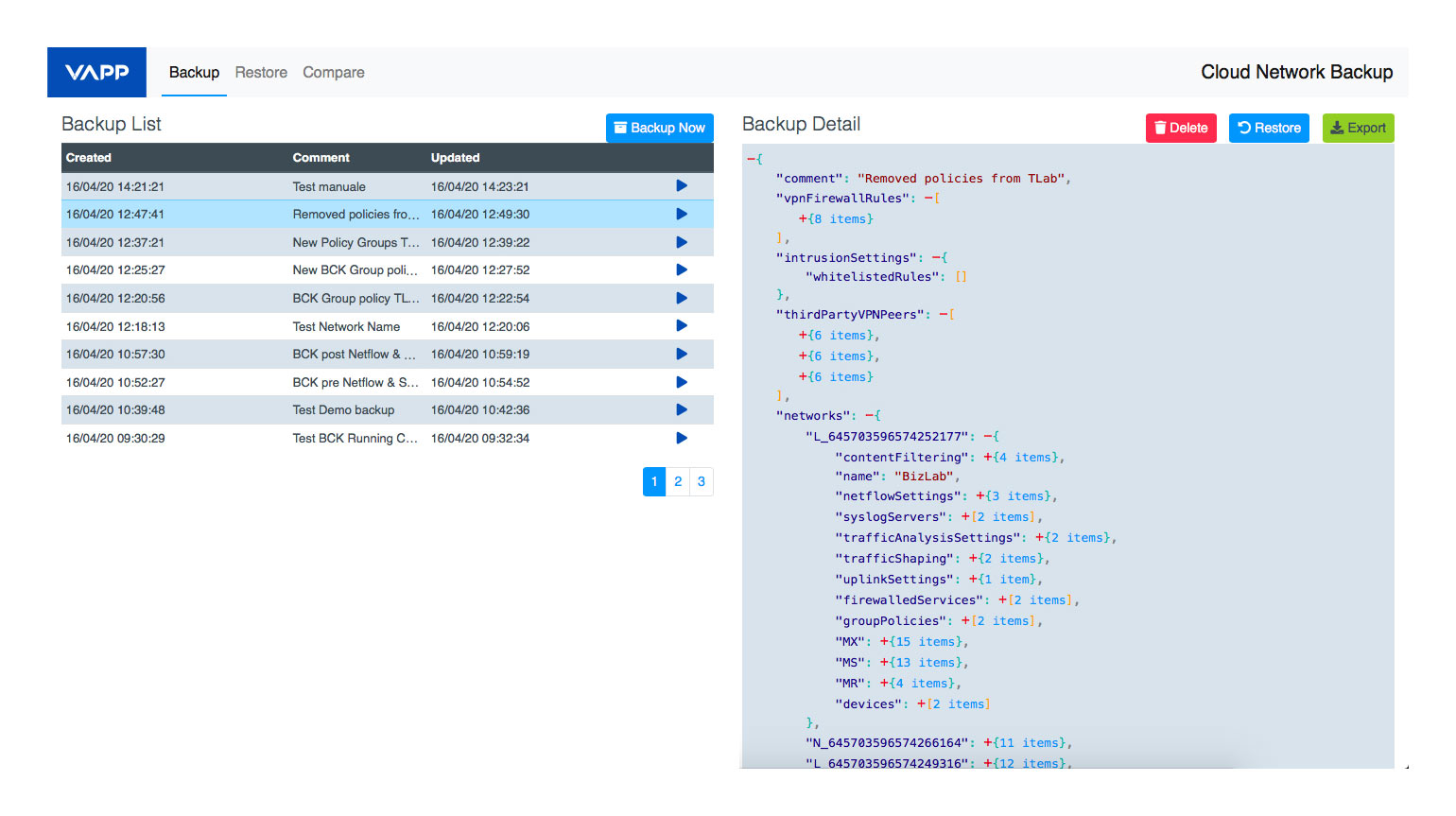 Thanks to these upgrades and features, managing network configurations now is easier than ever,
so if you are interested in further information, please contact us to schedule a demo call.